Learn more about dental curing lights from Safco's latest blog.
What is a Dental Curing Light & How to Choose One for Your Practice
Dental curing lights are a small yet important tool that are a staple in nearly all dental practices. Today, we are doing a dental curing light comparison. We will also be breaking down everything to know about choosing a curing light for your practice.
Read on to learn all you need to know about dental curing lights and browse a selection of curing lights from Safco Dental Supply.
What is a Dental Curing Light & What Does it Do?
A dental curing light is a handheld tool that is used to cure polymer-based restorative materials (PBRMs). Ultimately, a curing light ensures the polymerization of resin composites. During photopolymerization, free radicals convert resin monomers into connected chains of polymers. In turn, the resin material hardens.
The very first dental curing lights (LCUs) were introduced in the 1970s. Since then, they have proved to be an absolutely essential dental tool. Early curing lights used ultraviolet (UV) light. Most modern curing lights initiate polymerization with the help of visible-light wavelengths. Modern curing lights are also typically LED (light-emitting diode) based. LED curing lights are able to run for longer periods of time without the risk of overheating. The use of LEDs also makes them exceptionally energy-efficient.
Curing lights are used in various different clinical applications. They are exceptionally useful for fillings, crown and bridge cementation, and veneer placements.
What Should I Look for in a Curing Light for My Practice?
It is important to make sure that you are choosing the best resin-curing light for your practice.
Below are some things to consider when choosing a new dental curing light:
Light Source Type

Ergonomics

Price Point

Diameter of Tip

Cordless vs Corded/Stationary

Different Cure Modes

Ease of Use and Calibration

Overall Value

Infection Control
What Types of Curing Light Systems Are Available?
There are many different types of dental curing light systems to choose from on today's market. It's all about finding what works best for your practice.
You have the option of choosing a larger handheld unit or a more compact "pen-style" unit. Another key deciding factor is the light source; in this case, LED vs laser.
No matter your needs or preferences, Safco Dental is here for you. We proudly offer a wide range of different dental curing lights. Check out our inventory of curing lights available for purchase from Safco Dental Supply.
Let's break down the features of some of the best dental curing lights: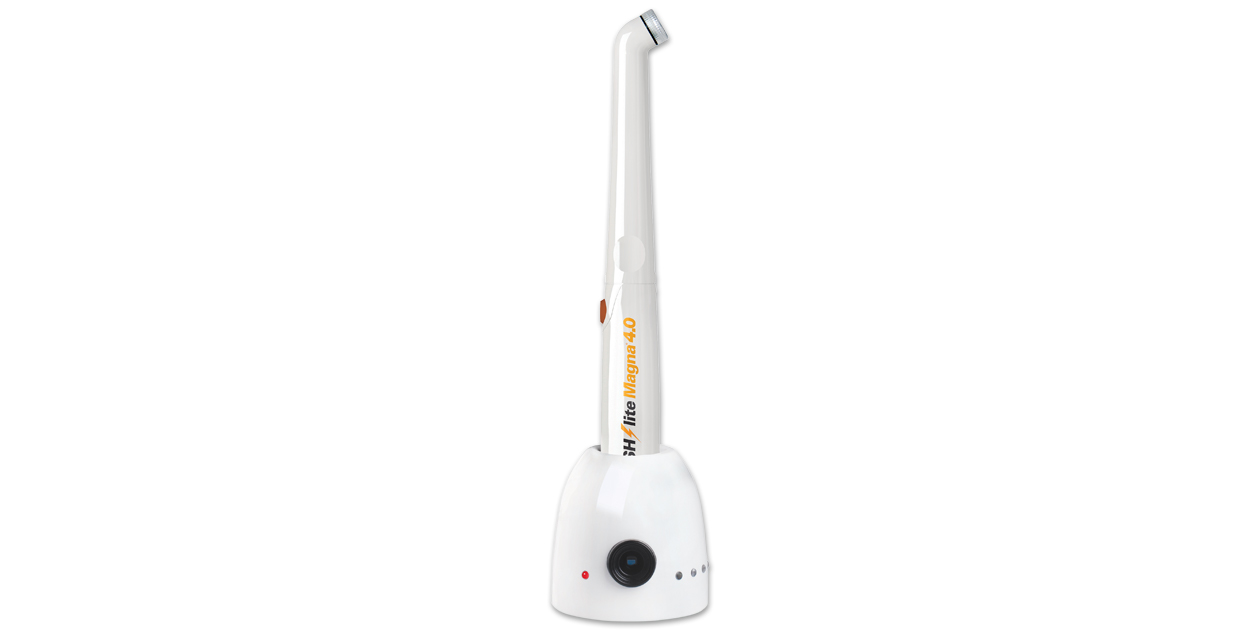 The FlashLite Magna 4.0 is a lightweight and compact pen-style curing light. A shortened head angle allows for optimal maneuvering – even for posterior teeth.
Despite the short head angle, the Magna 4.0 delivers an exceptionally powerful wide beam. This helps minimize curing time, saving valuable time for both you and your patients.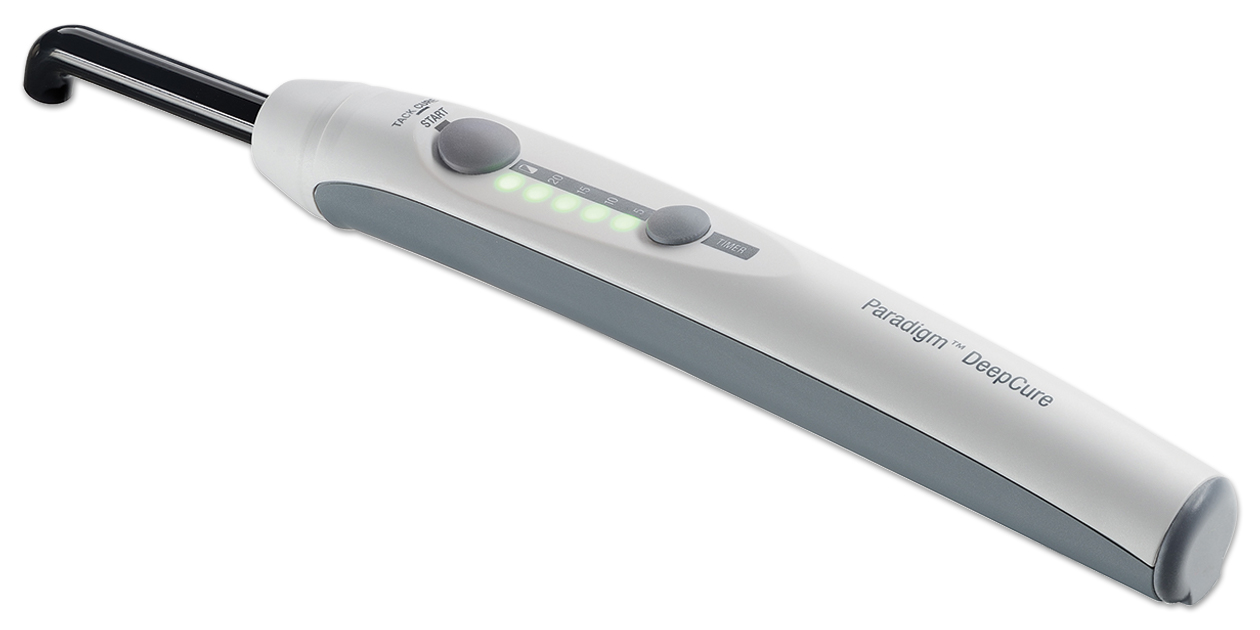 3M's Paradigm DeepCure is an ergonomic, lightweight, and cordless curing light model. With the Paradigm DeepCure, you won't have to worry about a complicated interface. This curing light is easily operated with just two buttons.
A 360° rotating light guide permits working at any and all angles inside the mouth. The built-in battery provides a whopping 120 hours of working time from just one charge.
Safco Influx LED Curing Light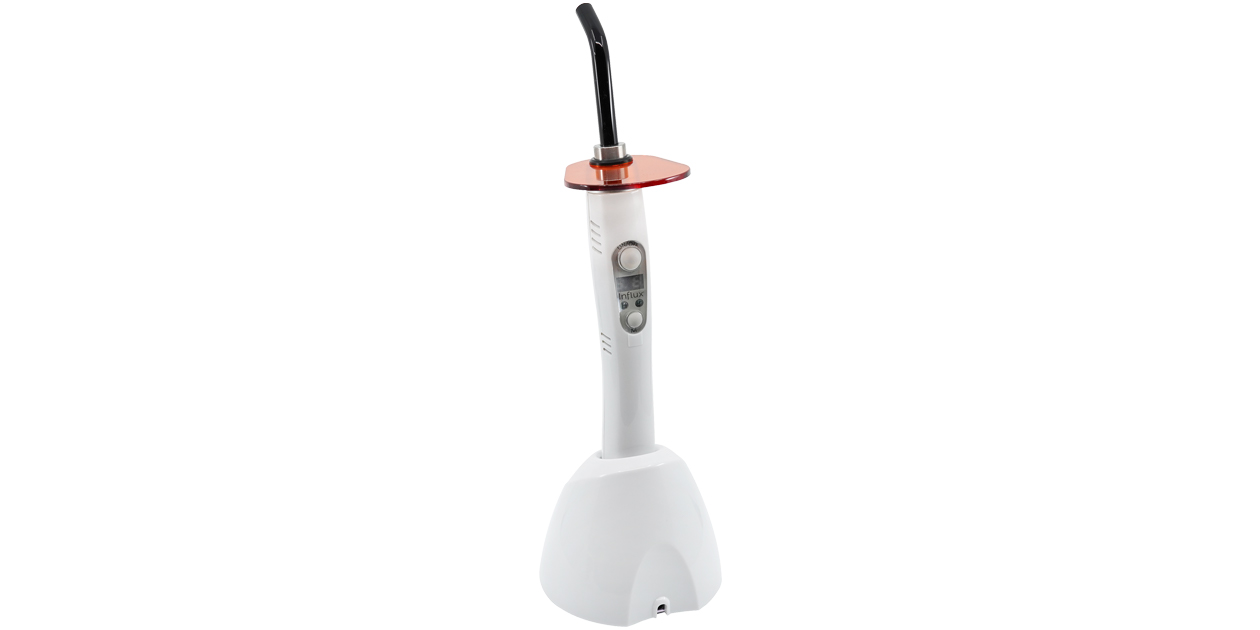 Like all Safco products, the Influx curing light offers functionality, ergonomics, and value. This dental light is exceptionally powerful. It typically needs only 5 seconds to cure most resin composites.
A rechargeable lithium battery provides 200 uses on one single charge. If needed, corded operation is possible. Simple two-button operation ensures ease of use. This keeps your procedures as uncomplicated as possible.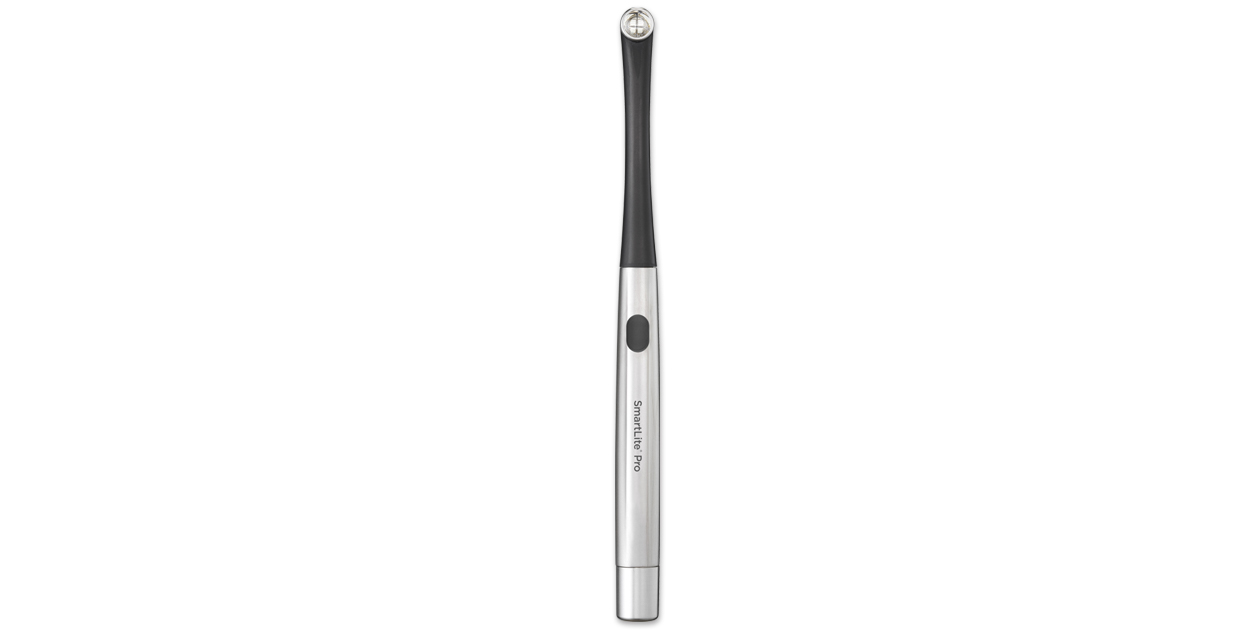 Dentsply's Smartlite Pro is another option if you're looking for a pen-style curing light. It is lightweight and compact, with a luxurious and balanced feel in the hands.
An intuitive one-button operation system provides simplicity when you need it most. Interchangeable and 360° rotational tips allow for comprehensive applications.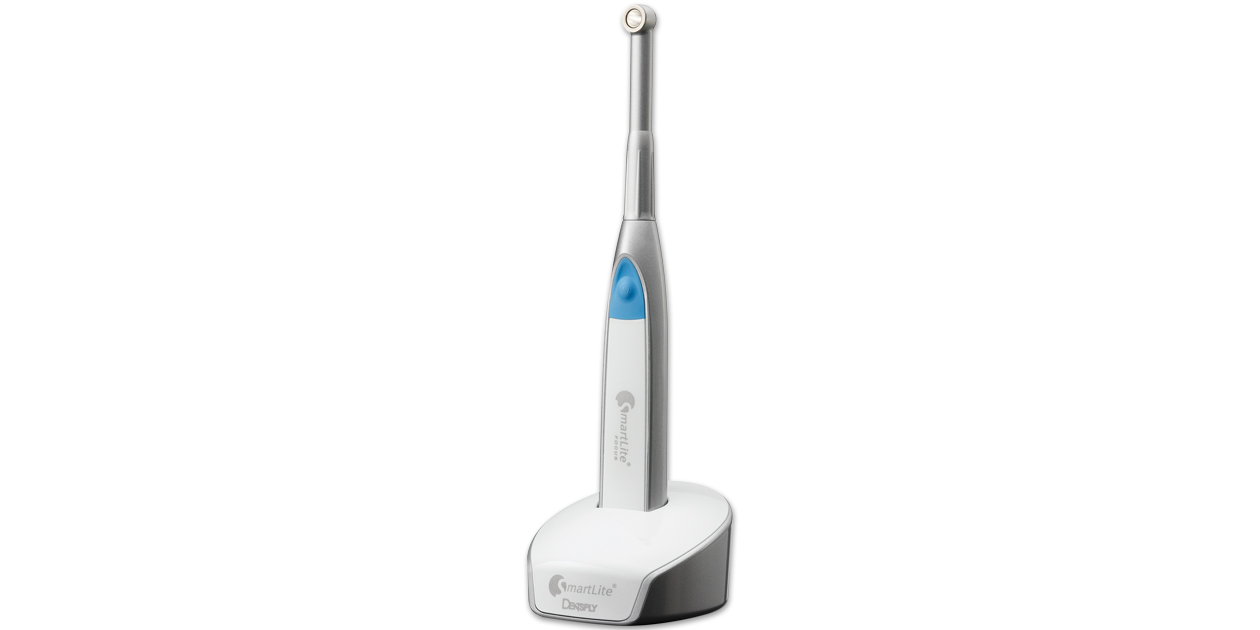 The Smartlite Focus is a cordless pen-style dental curing light. It is designed to minimize variables while maximizing application success.
A highly concentrated ​​collimated beam provides optimal curing up to 8mm deep. A 330° head rotation allows for targeted applications all throughout the mouth. The lightweight pen-style ensures optimal ergonomics and helps you maintain a steady hand.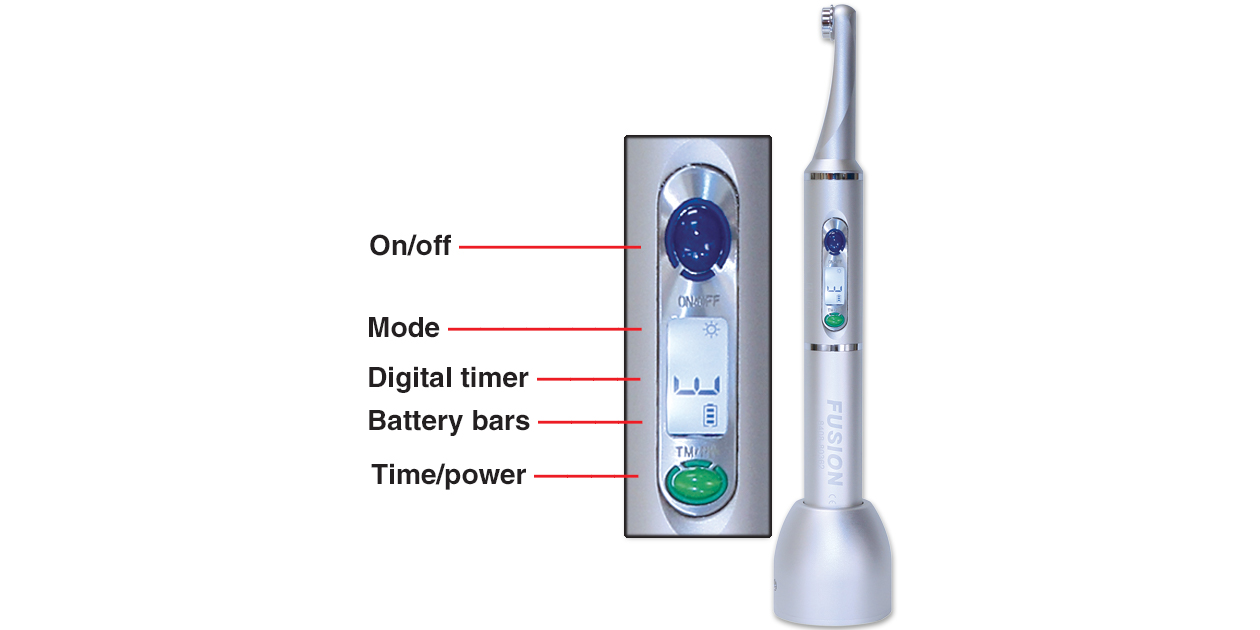 DentLight's Fusion 5 is super thin and lightweight, providing top-tier ergonomics. Powerful lithium-ion batteries support 1,400 cures on one single charge.
The backlit LCD interface is incredibly easy to navigate and use. The unique and patented optics deliver an impressive and powerful laser-like curing beam.
Coltene's
S.P.E.C. 3
is designed to wow in various clinical applications, boasting 3K, Standard, and Ortho modes. Deep and rapid polymerization helps shorten your patient's time in the chair.
The powerful lithium-ion battery provides over 300 ten-second cures from one single charge. An ergonomic and lightweight overall design ensures your comfort from start to finish.
Safco Dental Supply: Your One-Stop Dental Shop
For high-quality dental products, place your trust in Safco Dental Supply. We provide a wide range of products to fit every need, with free shipping on orders over $250.Looking for some assistance with choosing your new dental curing light? Give us a call at 800.621.2178 to speak with one of our experts.