S.P.E.C. 3
(Made in South Korea.)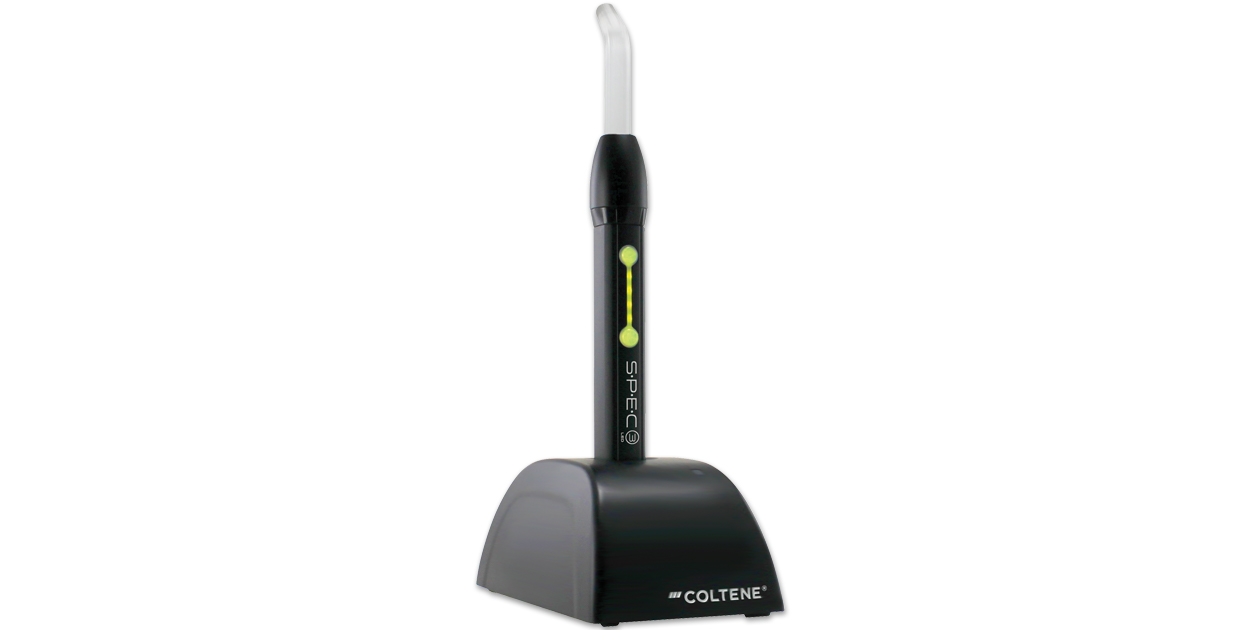 Product Details
Chair-time can be effectively reduced due to rapid and deep polymerization on various light-cured materials.
The sealed construction of the S.P.E.C. 3''s anodized aluminum body ensures quick and easy disinfection between patients. The powerful lithium polymer battery offers enough storage capacity to perform over 300 ten-second cures between charges.
Features multiple cure modes (3K, Standard, Ortho) for maximum functionality in any clinical situation. Ergonomic, lightweight design.
Multiple Modes:
• Standard Mode: Ideal for most composit-curing Scenarios.
• 3K Mode: For rapid curing when time is an issue, like pedo or patients with gag reflex.
• Ortho Mode: Cures and entire full-arch of brackets with two 3-second intervals per bracket.
High Intensity:
• Standard Mode: 2 mm cure in 5 seconds.
• 3K Mode: 2 mm cure in 1-second.