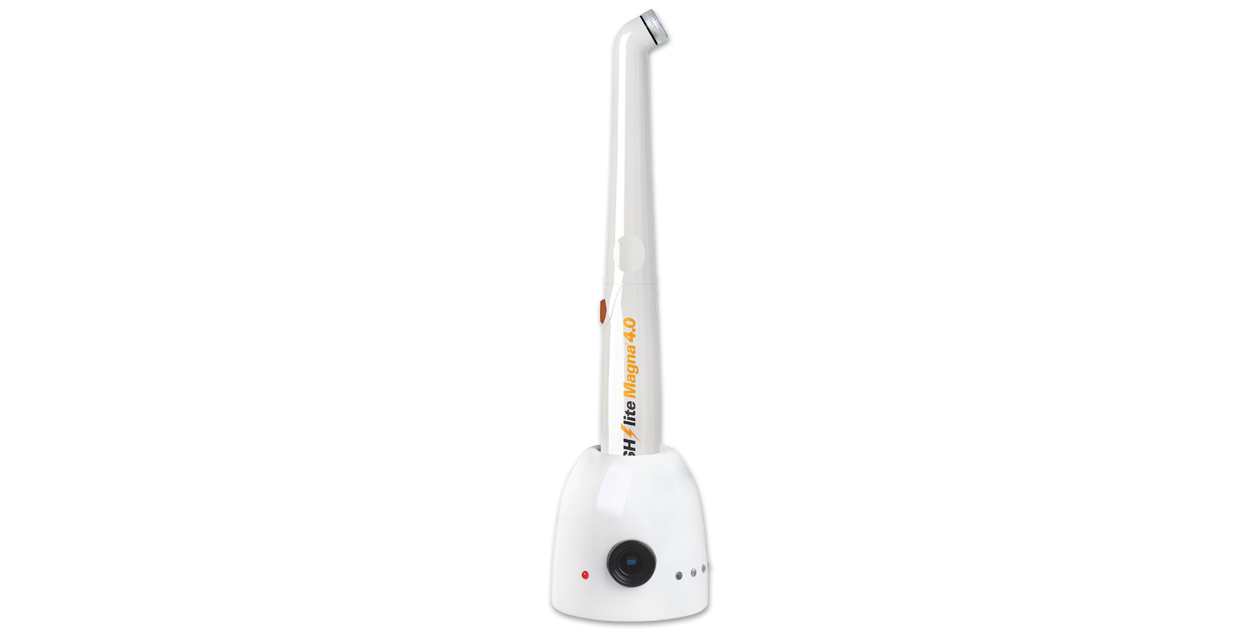 Product Details
Powered by an LED engine that delivers advanced beam collimation. Proprietary optics reduce divergence of the beam to maximize curing power in deep preps, with more focused, more powerful and more effective curing.
Wide beam width eliminates the extra curing time required to overlap exposures on large restorations, saving valuable chairtime.
Shortened head angle allows easy access to posterior teeth, and decreases patient discomfort.
Compact and cordless design for curing on the go.
Advanced lithium-ion battery for hours of hassle-free operation.
10,000 hour LEDs that cure all CQ materials quickly and efficiently.
Ergonomic pen-style construction minimizes clinician strain.
Broadband wavelength

420-490 nm

Max. light intensity

1,300 mW/cm2

Max. curing time (composites)

20 sec

Preset programs

Beeps every 5 seconds for timing cues.
Auto shut-off after 20 seconds.
Low battery warning.
Overheat alarm.

Light probe

8mm with tacking tip;
2mm without tacking tip

Weight of handpiece (including battery)

3.7 oz

Power supply

120 min. battery runtime
Charging time: Max 5 hours

Manufacturer''s warranty

2 years