Smartlite Pro
(Light made in Switzerland. Sleeves made in China.)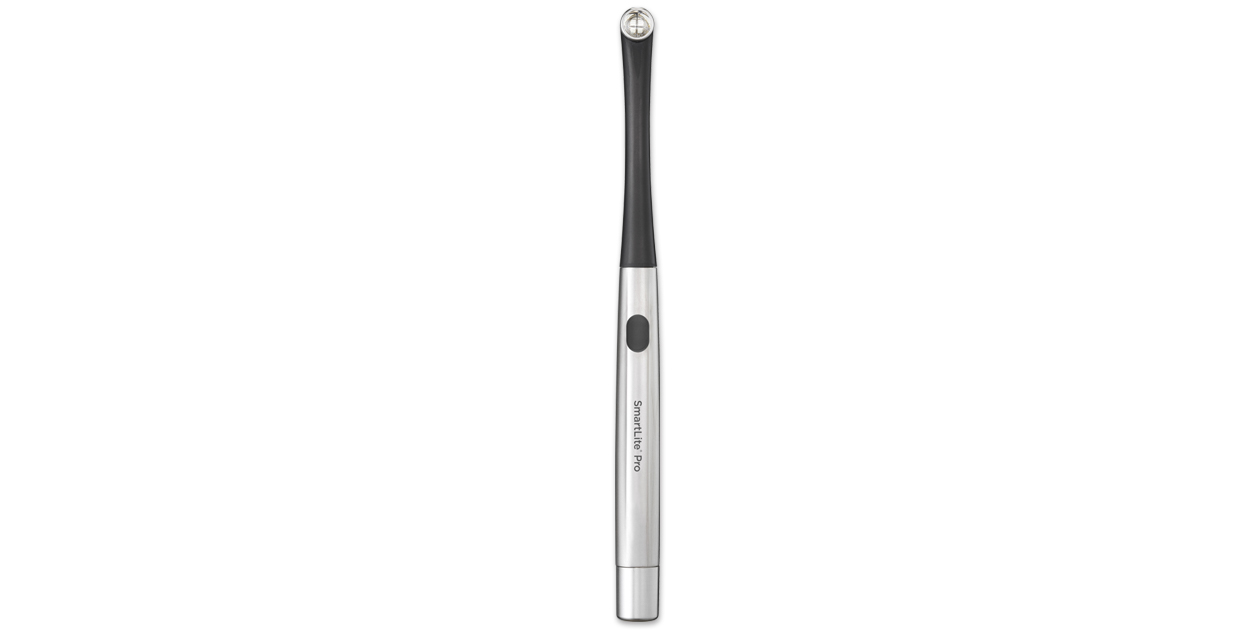 Product Details
A unique modular pen-style curing light in an all-metal housing that feels balanced in the hand and beautiful in its details. State of the art optics provide leading quality of cure for reliable outcomes. Easy to use, with intuitive one-button operation.
Key features and benefits include:
State of the art optics: Optimized 4 LED design provides a uniform light distribution over the whole active curing area. Irradiance: ∼1250 mW/cm2.
Reliable clinical outcomes: Large 10mm active curing diameter covers bigger restorations combined with an excellent beam collimation for reliable curing even over larger distances.
Versatility: Features a modular design with interchangeable tips for a variety of clinical indications. Quick connect, 360 degree rotational tips are easy to change. The forward-thinking design also allows for the addition of new tips as technology advances in the future.
Transillumination: The included transillumination tip is a diagnostic aid for the visualization of interproximal caries, evaluation of cracked teeth, and the illumination of endodontic access.
Multi-functional charging base: The modern-design charging base includes a built-in Radiometer and room for extra tips. The intuitive battery management system includes 2 quick connect batteries for constant availability. The latest generation LiFeP04 battery technology ensures a full day of clinical operation with only one charge.
2-year manufacturer''s warranty on the handpiece, tips, and charging base; 1-year warranty on the battery.