Smartlite® Focus
(Made in USA.)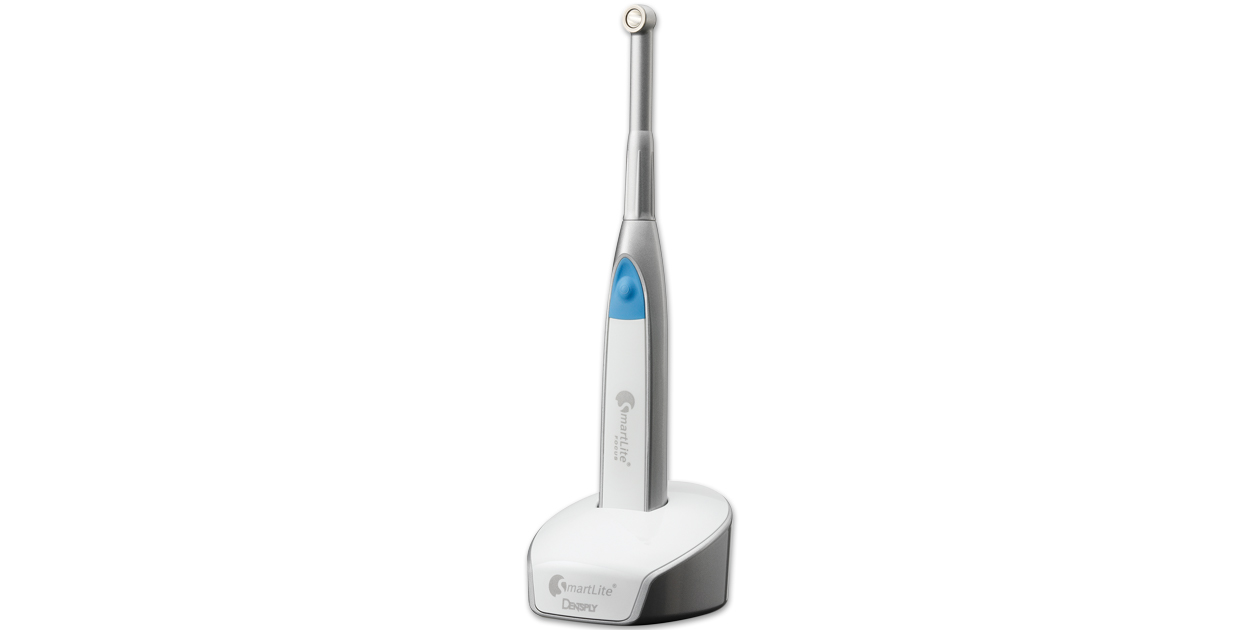 Product Details
Cordless pen-style LED curing light designed with features to maximize the success of your restorations by reducing the variables inherent with light curing.


Predictively uniform cure – An intuitive single-mode design and a homogenous beam profile deliver consistent curing performance across the restorative surface.
A more collimated beam – Energy is channeled into a beam of light that goes down to 8mm deep – the clinically relevant distance for a reliable, solid cure on a Class II restoration. Also lowers the risk of uncured resin at the gingival margin.
Excellent intraoral control – The 330° head rotation and lightweight, pen-style design will help you maintain a steady hand at the proper angle to ensure that sufficient light reaches the corners of the proximal box.
Smart Recharge Technology – The SmartLite Focus automatically adjusts charging modes based on the battery conditions; get 5 minutes of curing time with only a 10 minute charge in "Auto Quick-Charge" mode or a full battery charge in less than 3 hours.


Specifications:
Broadband wavelength
460-490 nm
Light intensity
1,000 mW/cm2
Max. curing time (composites)
20 sec
Preset programs
20 sec (beep after 10 sec)
Weight
90g
Power supply
Nickel metal hydride battery
Quick charge: 10 min for 5 min working time
Full charge: approx 3 hrs
Manufacturer's warranty
2 years (battery 1 year) from purchase date
Safco Complete Satisfaction Guarantee
You are welcome to use the Smartlite Focus curing light on a complete satisfaction guarantee basis; if you are not fully satisfied with this product,
return it within 30 days for a complete refund.
You may use one in your office on a trial basis; however, we can only accept the return of one unit in used condition.