Written by

Amanda Hill

Written On

July 10, 2021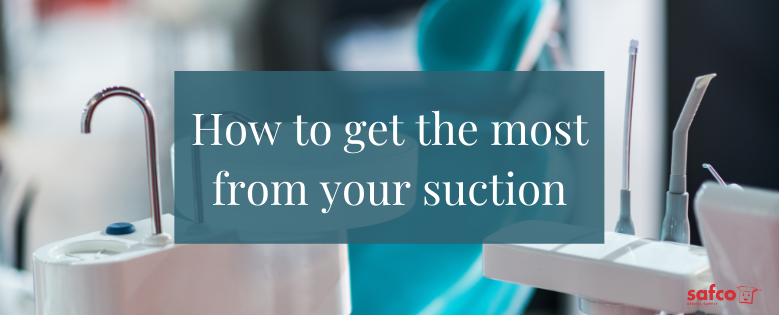 Most of us take our dental unit suction lines for granted. You turn them on, they suck spit, and off they go because they are noisy. But if your suction goes down, what happens to the office?
Here's how to get the most from your suction in 5 easy steps
Know your devices
When most clinicians think of suction, they think about the devices they are using intraorally. After all, that's what's doing the work, right?
Actually, if your vacuum isn't working, no device in the world will help you control fluids and aerosols. But we'll get to that in a second.
There are lots of suction devices on the market. Some are designed to simply control fluids, and others are intended for both fluid and aerosols. Determine your needs. Are you looking for hands-free? Something with a mirror to help with indirect vision? Disposable for better infection control? Or autoclavable for sustainability?
Check your flow
Most offices weren't designed for every operatory to be running high evacuation suction (HVE). The standard math in determining vacuum size usually accounts for the doctor operatories using HVE and the hygiene rooms using saliva ejectors (LVE). We now know that anyone performing aerosol-generating procedures (AGP) should be using their HVE to control aerosols at their source, the patient's mouth.
Can your current vacuum handle the added demand? Have your tech or rep come out and perform a flow rate and vacuum assessment. Even if you aren't quite up to maximum airflow, there are a few things you can do to get the most from your pump.
Traps
First, change your traps. Upon inspection, they might be occluded, affecting the vacuum's performance for sure, not to mention the added strain on the vacuum.
There are a few traps to look out for. Typically, there are traps in the chair that should be changed weekly, if not more often. They catch all kinds of stuff, from prophy paste to amalgam. Speaking of amalgam, those used traps need to go into your hazardous waste receptacle, not your regular trash.
There is a big trap on the vacuum that catches what the chairside trap does not. This can fill up with a thick sludge and should be changed every two weeks to once a month depending on your vacuum's instructions for use (IFU) or how fast it fills. It's worth looking at once a week when you are changing the chair traps.
With the mandate of amalgam separators came yet another trap to check. Most IFUs say to change this trap once a year, but it could fill up in a few months, depending on your office. A full amalgam separator trap is sure to slow down your suction capabilities.
Beware of hidden traps. Sometimes there are filters or traps in the junction box under your chair. Check your IFUs or ask your rep to help you.
Daily maintenance
The key to clean lines is daily maintenance. All lines need to be run daily, if not more often, to clean out anything that might try and stick to the inside of the tubing and affect performance. To get the most from this task, choose a product that is EPA-approved for suction lines. Choosing the wrong product could hurt your lines and vacuum pump.
Use a dispenser to run the lines. A dispenser designed for this task allows for the right amount of air and fluid to enter the lines simultaneously. This helps reduce strain on the vacuum pump and aids in cleaning the inside of the tubing. Run the solution from the operatory farthest from the pump to the closest and preferably at the end of the day.
Change your lines
If you still have the same tubing that came with the practice 30 years ago, it might be time to change the tubing. Over time the suction tubing becomes rigid and no matter how good you are at running your lines, occluded. Thankfully this is an easy and cheap task. There is even ultralight tubing on the market now that is ergonomically friendly.
Caring for suction lines is one more thing on the long list of maintenance tasks in a dental office. We understand now more than ever the importance of controlling aerosols at the source. And well-functioning vacuum system will help keep patients and the dental team more comfortable and safer.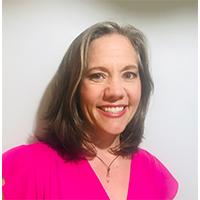 Amanda Hill, RDH, BS has been in the dental industry for over 30 years, she earned her B.S. in Dental Hygiene at Old Dominion University in Norfolk, Virginia and has had the opportunity to experience dentistry around the world. Amanda has a love for learning and is obsessed with continuing education in all its many forms. Amanda practices part time clinically and is an industry educator for the nation's largest dental job board, DentalPost.net. Amanda is a proud Navy spouse and mom of 3.