Written by

Amanda Hill

Written On

June 7, 2021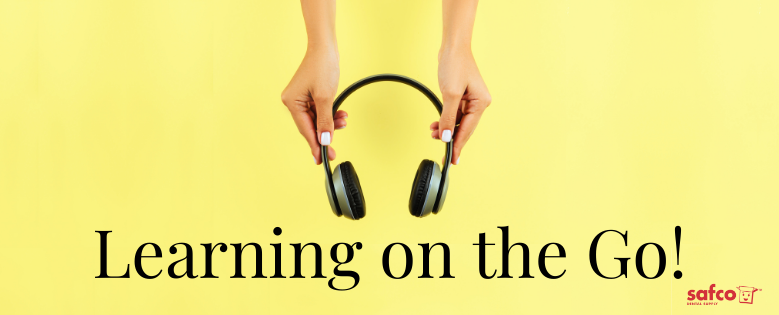 Dentistry is such a dynamic profession. It's changing all the time as new technologies are coming onto the market regularly. Science and data emerge that force us to rethink how we practice. If we were all still practicing dentistry the way we learned it in school (even if that was only a few years ago), we'd be doing a disservice to our patients and profession. So how do you stay on top of all the changes?
One of my favorite ways to stay informed is by listening to podcasts. I can be on the go and absorbing information all at the same time. Podcasts are becoming increasingly popular, with over 55% of the US population reporting they have listened to a podcast. You can find a podcast about almost anything in which you are interested. Podcast Insights reports that there are over 2,000,000 podcast shows out there.
Every day I tune in for my morning news podcast. In about ten minutes, I can get the highlights of what's happening in the world without going down the rabbit hole of information overload. Then I tune in to all sorts of topics that I'm interested in throughout the day. I subscribe to a few that I'm especially faithful to, and then I like to explore what's out there. Everything from dental to leadership to history to mystery ends up in my headphones while I'm vacuuming or on the car radio while I'm driving.
If you are unfamiliar with how to listen to a podcast, there are lots of ways to tune in. Apple phones come with a podcast app installed. There are also apps like Spotify, Stitcher, Google Play, and more that allow you to browse, listen and download podcasts. You simply click the app and start searching for topics you want to learn more about. The best part, podcasts are free! When you find one you like, subscribe to it, and it will automatically download episodes for you, so they are ready for you to listen to without using data. You can also listen to podcasts from your computer or even ask your smart device to play a particular podcast for you.
Here are a few of my favorites:
Up First: A morning news podcast from National Public Radio (NPR) that gives me an overview of the top news global stories in about 10 minutes.
A Tale Of Two Hygienists: A weekly podcast hosted by hygienists Michelle Strange and Andrew Johnston. They tackle all sorts of topics in dentistry (and beyond) with experts in their field. The main podcast episodes come out weekly on Wednesdays and last about an hour. And super bonus, many of their episodes are available for CE credit! After you listen, go to the link in the episode shownotes to be routed to the quiz for your CE certificate.
Dare to Lead and Unlocking Us: Both Spotify originals, meaning you can only listen to it through Spotify, hosted by Brenee Brown. Brown brings on experts in leadership, communication, and prominent authors. I end up sharing almost every episode with someone and quote them all the time.
Your Dental Top 5: This one is a little self-serving as I host it. But it's a 15-20 minute podcast that takes a trending topic in dentistry and breaks it down into five usable highlights. This weekly podcast is perfect for your morning commute or run to the grocery store. You are sure to learn a thing or five.
Dental Podcast Network: Hosts a variety of podcasts from the official ADHA podcast to Chew on This, a podcast that reviews current news in dentistry, to the Momgenist Podcast, a lighthearted podcast that talks about balancing a dental hygiene career and family, Nobody Told Me That, a podcast that focuses on the front office side of the dental world. And, as an infection control nerd, my favorite is the OSAP podcast, which gives tips as to how to make every dental visit a safe dental visit! It's a fantastic way to stay up to date on all aspects of dentistry.
While podcasts are no substitution for deep all-day CEUs or weekend-long dental conferences where you learn and network with other passionate dental professionals, they are a fantastic way to stay engaged in our profession and figure out where you need to sink in and learn more. Download a few and give them a try!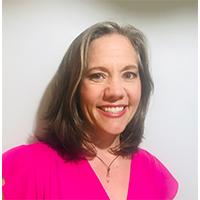 Amanda Hill, RDH, BS has been in the dental industry for over 30 years, she earned her B.S. in Dental Hygiene at Old Dominion University in Norfolk, Virginia and has had the opportunity to experience dentistry around the world. Amanda has a love for learning and is obsessed with continuing education in all its many forms. Amanda practices part time clinically and is an industry educator for the nation's largest dental job board, DentalPost.net. Amanda is a proud Navy spouse and mom of 3.