Written by

Amanda Hill

Written On

June 20, 2021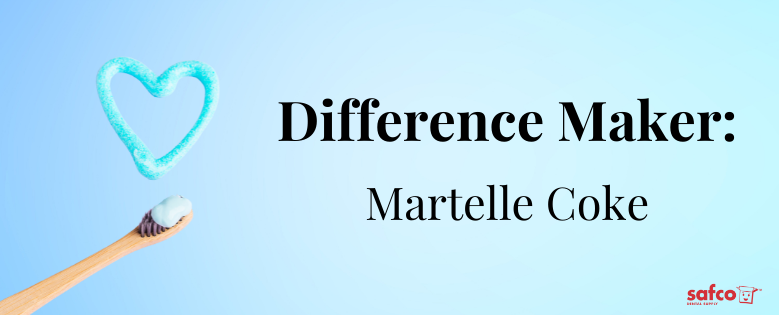 To truly thrive in the healthcare industry, you have to care. After all, it is called healthCARE. The dental industry is full of some of the most caring and altruistic professionals. And on top of treating patients in traditional practice settings, dental professionals are making a difference in all sorts of creative ways.
This article is the second in our "Difference Maker" series, where we will highlight people within the dental industry making a difference in their own unique way.
Meet Martelle Coke. Martelle is the CEO and founder of the Nonprofit, BrownGirl RDH. She is also a dental hygienist, wife, mother, business owner, and true change maker. Can you sense how amazing she is already? Martelle has never met a problem she didn't tackle head-on!
Martelle has worked hard for everything she has accomplished. She started out with a dream of going to dental school, but the costs of school and being a teen mother made that impossible. Not surprisingly, she didn't let that stop her dreams of being part of dentistry. She applied for dental assisting school and finally entered dental hygiene school. Martelle learned about the extra expenses that come with the dental hygiene program and had to defer for a bit. She had planned for the tuition but was completely caught off guard by the extra thousands of dollars she'd need to continue.
Thankfully, Martelle made it all happen with the support of financial aid, maxing out credit cards, and working on the weekends at the Home Depot. Eventually, she graduated from dental hygiene school at the top of her class in 2012. She had been practicing for seven years when she decided to create BrownGirl, RDH, a non-profit organization promoting cultural diversity within the dental hygiene field. What she noticed was a true lack of diversity and support within the dental industry and wanted to make a difference. Recent data shows that only 4% of dental hygienists are black and only 1% are male. Martelle was determined to provide a platform to increase representation, to mentor, and help increase diversity within dental hygiene.
The Mission of BrownGirl, RDH:
Shift the mindset about who can work in the dental hygiene field, remove cultural and economic barriers to joining the dental hygiene workforce, establish and promote pathways to dental hygiene careers. We serve as an advocate for all Registered Dental Hygienists (RDH) and students; working for a healthier and more diverse climate.
BrownGirl, RDH offers an online community, meet-ups, an annual convention, and scholarships to cover those costs of dental hygiene school including tuition that almost kept Martelle from becoming a dental hygienist. Through her experiences, Martelle realized her experience wasn't unique and she had the power to make a difference in a way that she could have used so many years before.
In a few short years BrownGirl, RDH has grown to over 17,000 followers, and it has awarded over $50,000 in scholarships to students of all backgrounds and race. But beyond monetary support BrownGirl, RDH has become a robust community and is a go-to place for mentorship, answers, and support.
To learn more about BrownGirl, RDH, or see how you can be a part of the movement go to https://browngirlrdh.org/ and check out how you can be a Difference Maker too!!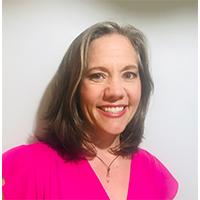 Amanda Hill, RDH, BS has been in the dental industry for over 30 years, she earned her B.S. in Dental Hygiene at Old Dominion University in Norfolk, Virginia and has had the opportunity to experience dentistry around the world. Amanda has a love for learning and is obsessed with continuing education in all its many forms. Amanda practices part time clinically and is an industry educator for the nation's largest dental job board, DentalPost.net. Amanda is a proud Navy spouse and mom of 3.