Written by

Amanda Hill

Written On

June 1, 2021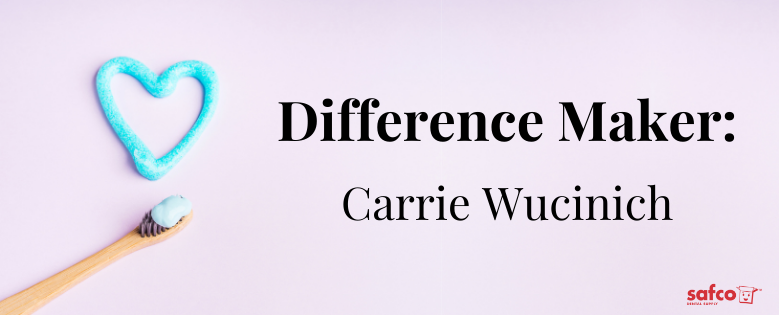 To truly thrive in the healthcare industry, you have to care. After all, it is called healthCARE. The dental industry is full of some of the most caring and altruistic professionals. And on top of treating patients in traditional practice settings, dental professionals are making a difference in all sorts of creative ways.
This article begins the first in our "Difference Maker" series, where we will highlight people within the dental industry making a difference in their own unique way.
Meet Carrie Wucinich, RDH. Carrie is a dental hygienist, mom of two, and passionate about children. Carrie has been in the dental industry for almost twenty years but it wasn't until she had her own children that figured out how to tap into her purpose.
Carrie has been talking about sugar bugs since she found her happy place in pediatrics. Helping children to understand the importance of good home care to prevent cavities was a passion. But when she had her own children she realized that it wasn't as easy as a quick brush and floss lecture at the end of the appointment. It was hard to get kids to brush!
So Carrie had an idea. She took her Sugar Bug story to print and created the book Where the Sugar Bugs Live to help parents encourage brushing with their little ones. But as all good stories go, there was a twist. Carrie's book launched right as the country was shutting down for the pandemic. All the book launch events were canceled and Carrie was left with a lot of books and nowhere to go!
Thankfully Carrie's passion shined through adversity she was able to connect with dental professionals and spread the word about her book. Carrie was invited to read to children receiving care from Smiles Across Montana, a team of mobile dentistry clinics committed to eliminating oral health disparities across Montana. Through events like that, her vision expanded from a bedtime story parents would read to their kids with proceeds going to families of children with cancer (already an amazing vision) to an opportunity to lay a strong foundation of oral health to kids across the country.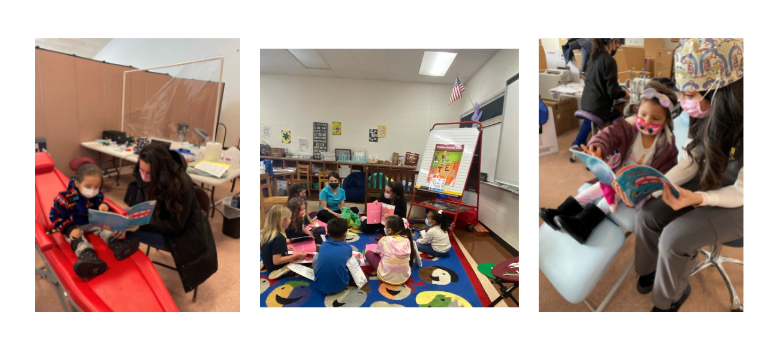 What Carrie saw was kids struggling and parents not knowing what good oral health care looked like. She realized she had an opportunity to be a positive part of their lives. "It's more than just a book, it's bringing your light. When you educate a child you could change the game. They could be on a whole new path." Some of the children Carrie encountered never get gifts and are so proud of their new Where the Sugar Bugs Live book. They couldn't wait to read it and look at the colorful illustrations. "Kids are visual learners. Once they heard the book they were on a mission to get the blue sugar bug or the red one out of their mouth!"
Carrie has no intentions of stopping here. She is working on her non-profit status, writing grants, and working hard to get books into kids' hands everywhere. She also has plans for a new book focused on classroom instruction and wants to translate it into Spanish so that more children can connect and learn. "There are 51 million hours of school lost to dental pain. We have to change that."
When I asked Carrie how dental professionals could utilize her book she first suggested having it in the office and reading it to kids while you wait on an exam or for a procedure to start. Or email her to get the Sugar Bug coloring page for a fun activity. But then her wheels got turning and she recommended going out into your community and spreading the word about the importance of good oral health. "Look for Title One schools in your community. They would love to have someone come in and read. If everyone would do a little thing, it would be a big thing."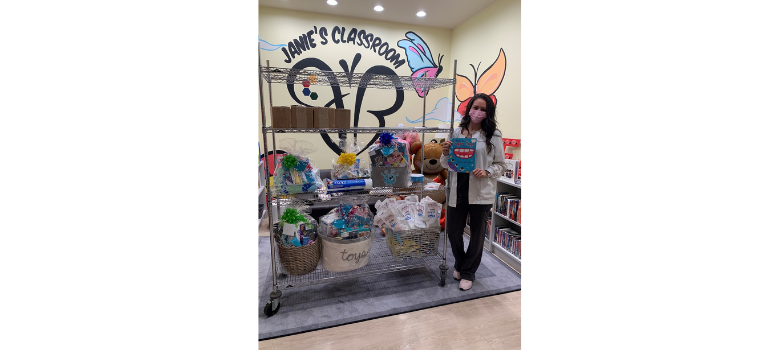 To learn more about Carrie and Where the Sugar Bugs Live go to https://yellowribbonbooks.com/. There are opportunities to donate books to communities in need or stock up for your own practice!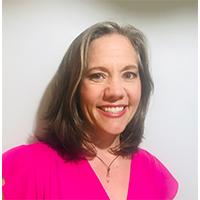 Amanda Hill, RDH, BS has been in the dental industry for over 30 years, she earned her B.S. in Dental Hygiene at Old Dominion University in Norfolk, Virginia and has had the opportunity to experience dentistry around the world. Amanda has a love for learning and is obsessed with continuing education in all its many forms. Amanda practices part time clinically and is an industry educator for the nation's largest dental job board, DentalPost.net. Amanda is a proud Navy spouse and mom of 3.