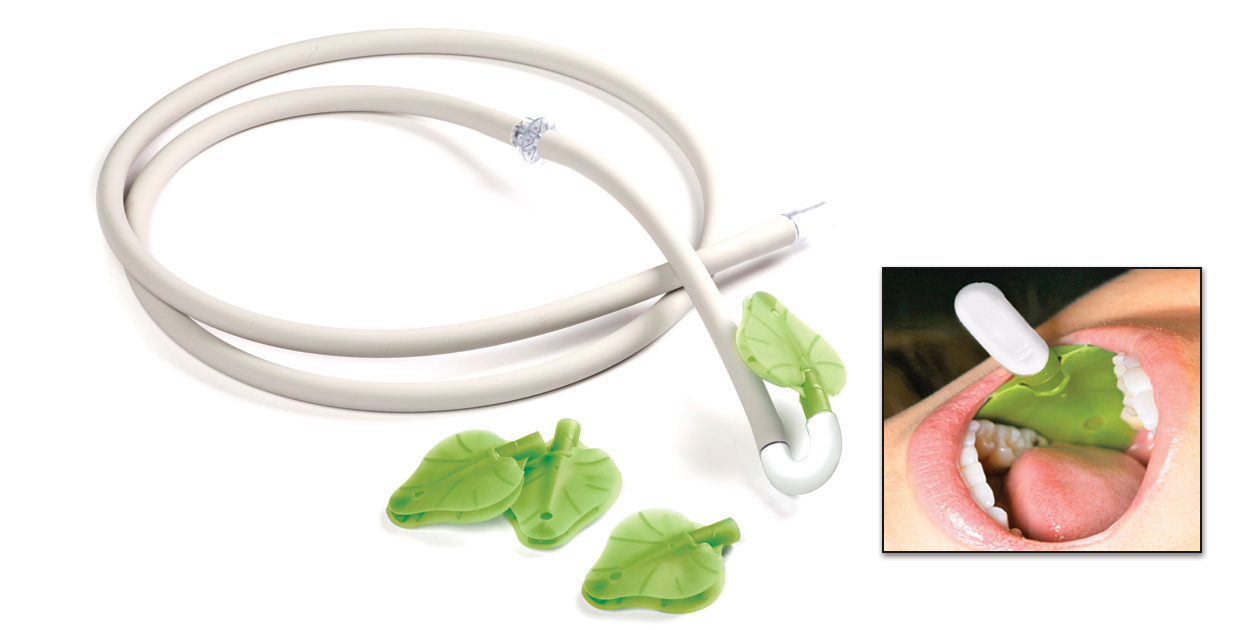 Product Details
Ivory ReLeaf allows for safer dental and hygiene procedures by minimizing aerosol risk and risk of backflow.
Aerosol production raises the risk of airborne contaminants. As recommended by the ADA and CDC, the use of high volume evacuation has been shown as the best way to reduce aerosols.
Innovative high volume dental suction device that connects to existing dental vacuum systems and provides easy, efficient, hands-free dental suction.
Work in all 4 quadrants with ergonomic comfort and full view of oral cavity - without need to move around.
Provides constant suction for 280 degrees around the outer edge of the leaf.
Leaf is soft, BPA-free, and comfortable for the patient.
Mini Leaf are 25% smaller than standard size and ideal for pediatric cases or adult patients with smaller arches.