Ivory® ReLeaf™
(Made in China.)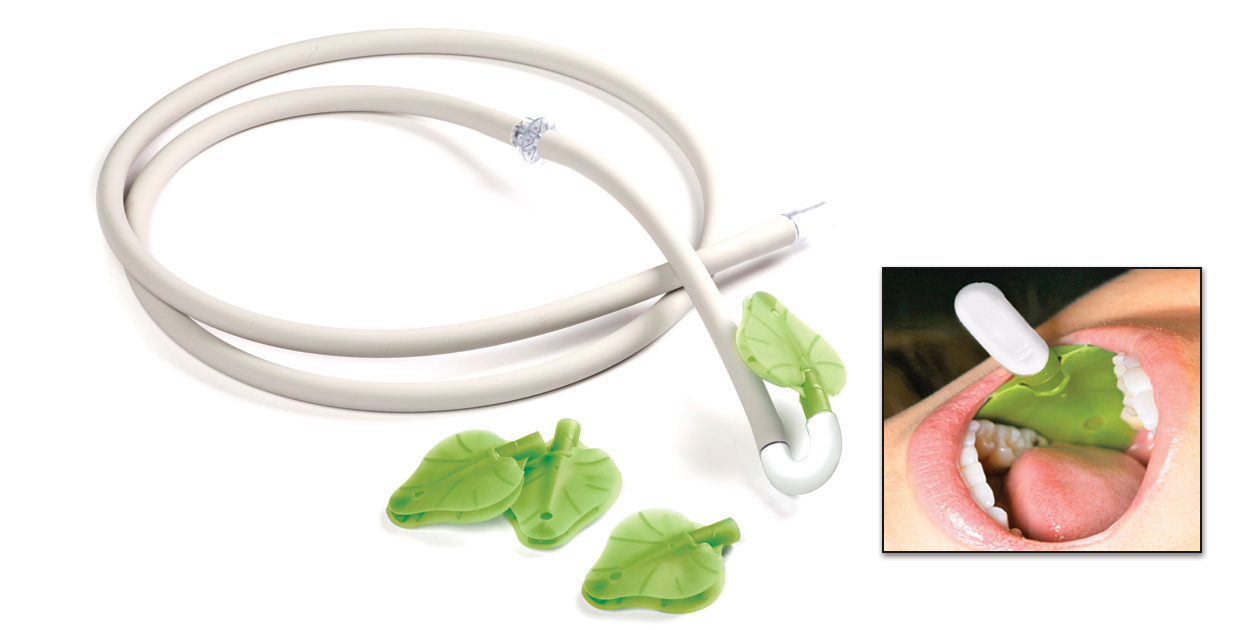 Product Details
Innovative high volume dental suction device that connects to existing dental vacuum systems and provides easy, efficient, hands-free dental suction.
Work in all 4 quadrants with ergonomic comfort and full view of oral cavity - without need to move around.
Provides constant suction for 200 degrees around the outer edge of the leaf.
Leaf is soft, BPA-free, and comfortable for the patient.