Written by

Amanda Hill

Written On

January 18, 2021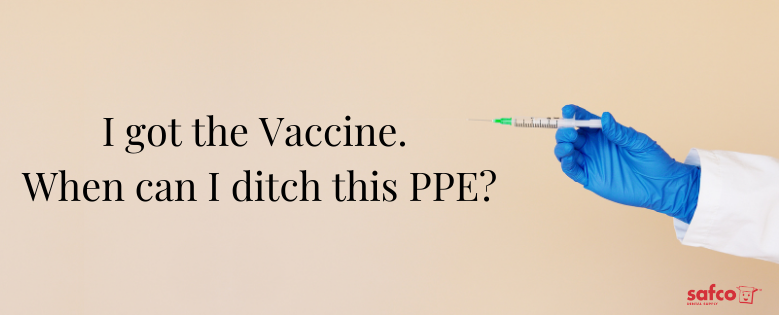 I'm sorry to be the one to tell you this but, this will not be a quick fix (insert loud groan here).
I had big dreams that as soon as I got the first shot, I could rip off that N95 mask, shake my hair out of the surgical cap, and ditch the face shield all in some movie star slow-motion fashion (just imagine that TikTok video).
I desperately want to start greeting patients with a big smile they can see, give oral health instructions that aren't muffled under layers of PPE, and sit down to eat lunch with my co-workers. Sadly, all that PPE and precautions are here for a while, and some of it may be forever.
So what do we know:
The COVID Vaccine is a two-shot series given 3-4 weeks apart, depending on which vaccine you receive
After the first vaccine, it will take 2-3 weeks to attain some (about 50%) immunity.
If you have had COVID, you should still get vaccinated, as you are not immune.
You cannot catch COVID from the vaccine, but you can have side effects.
The vaccine is about 95% effective one week after the second dose.
What we don't know:
If the vaccine prevents the spread of infection
How long immunization will last
When we will achieve herd immunity
So what does all that mean?
While 95% effectiveness is incredible, there's still a 5% chance you can catch COVID.
It's possible that even after both doses, you could spread COVID to others without having symptoms of your own.
It will take a while until we have enough people immunized before we can start to let our guard down.
It's hard to say which procedures and what PPE will stick around once we are in the clear. That's been one of the hardest parts of this pandemic, not having a clear path with good research to guide our choices. We've had to learn to be flexible, stay up to date with the research, and adjust as new information becomes available.
I'm pretty sure I'll be heeding Molinari's advice from 2004 and sticking with the pre-procedural rinse and HVE during patient visits. And as much as I love my long hair hanging down, I think it will remain nice and aerosol-free in a surgical cap. While I'm not sure if I'll always keep the face shield, I'm thinking I'll be donning it for ultrasonic scaling and air polishing. But boy, do I hope I can throw that N95 away!
Don't lose hope. There's a light at the end of the tunnel, but the tunnel is still really long.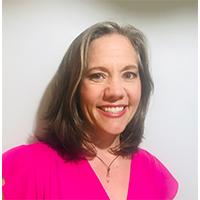 Amanda Hill, RDH, BS has been in the dental industry for over 30 years, she earned her B.S. in Dental Hygiene at Old Dominion University in Norfolk, Virginia and has had the opportunity to experience dentistry around the world. Amanda has a love for learning and is obsessed with continuing education in all its many forms. Amanda practices part time clinically and is an industry educator for the nation's largest dental job board, DentalPost.net. Amanda is a proud Navy spouse and mom of 3.