Written by

Amanda Hill

Written On

December 3, 2020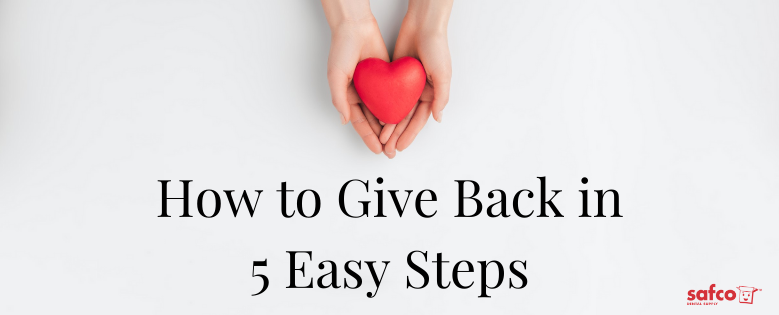 In early November that smiling box arrived on my doorstep once again, but this time it was filled with a special surprise!
There's no argument that 2020 has been quite the year. When the world shuttered up in March so did public health dental programs. Many of those programs have yet to open their doors, leaving much of our vulnerable population lacking essential dental care. Without a good sense of when programs will start up again, it was time to hop into action.
First, find a group that needs help:
I reached out to ForKids, a local non-profit that is one of the largest providers of homeless services to families in Virginia. Their mission is to break the cycle of homelessness and poverty for families & children. Each Christmas they team up with local organizations and generous donors to supply families with food, clothes, and gifts.
Understanding that oral health is whole-body health, ForKids thought adding dental kits for the parents and kids was a GREAT idea!
Second, connect with Hygienists for Humanity
HygienistsForHumanity is a 501c3 charitable organization whose mission is to connect underserved communities and individuals experiencing homelessness with quality oral hygiene products and services.
Perfect fit! I emailed their founder Alicia Murria to see how she coordinates events just like this. We hopped on a Zoom call and got planning.
Third, Reach out to groups for help
My first email was to Safco for donations. I love that Safco respects dental hygienists enough to sell directly to us. They understand our heart of service, so I was hoping they'd know that sometimes that trickles out of the op.
And they did!! Safco generously put a box filled with toothbrushes, floss, and flossers to get our goodies bags going. And since RDHs can buy from Safco I was able to purchase anything else we needed to get to our goal of 900 dental kits. That smiley box sure put a smile on my face!!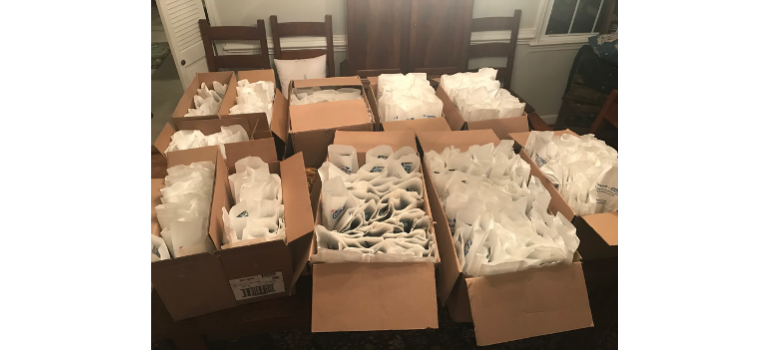 Fourth, compel a few virtual learning teens to stuff bags
This was pretty easy. My 16 year old daughter and her 2 best friends spent the afternoon after virtual school watching a movie and stuffing bags with toothbrushes, toothpaste, and floss. Despite the mess, there was a lot of laughter and a sense of purpose (something we could all use a little more of right now).
Whenever I think that it's time to get rid of my old minivan something like this pops up. We loaded the old girl up with boxes and boxes and boxes of dental kits and set out to deliver them to the distribution center.
The ForKids team hopped into action unloading the van and we even brainstormed about new kits for summer camps!
Mister Rogers is famous for telling a saying "Look for the helpers. You will always find people who are helping." It was certainly nice to find a way to be one of those helpers during this crazy time. And to see so many people willing to hop in and be helpers too!
Many thanks to Safco for being just the Helper that our community needed.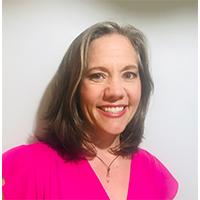 Amanda Hill, RDH, BS has been in the dental industry for over 30 years, she earned her B.S. in Dental Hygiene at Old Dominion University in Norfolk, Virginia and has had the opportunity to experience dentistry around the world. Amanda has a love for learning and is obsessed with continuing education in all its many forms. Amanda practices part time clinically and is an industry educator for the nation's largest dental job board, DentalPost.net. Amanda is a proud Navy spouse and mom of 3.