Written by

Amanda Hill

Written On

January 25, 2021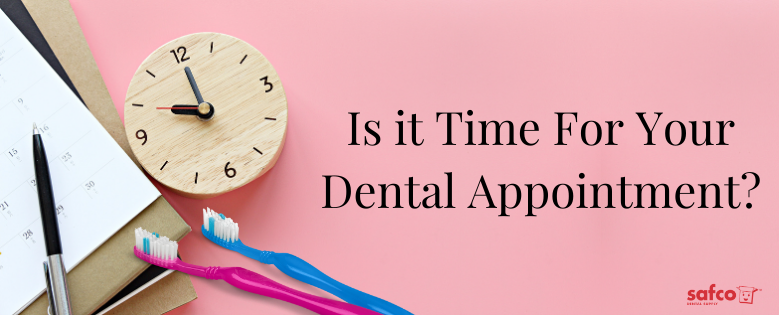 As dental professionals, we know the importance of dental health. We educate our patients about the reasons to keep their recare appointments, connecting oral health to whole-body health, and reminding them of the importance of early intervention. But when was the last time you had a comprehensive exam?
I don't mean a hop in the chair when there is a cancellation for a quick run through with the cavitron. I'm talking about a full assessment, oral cancer screening, periodontal probing, full mouth series of X-rays, all of it. Aren't you worth it?
I recently took the initiative to make an actual appointment with my fellow hygienist. I can't tell you the last time that I had a real appointment and not one we squeezed in after waiting 20 minutes for a no show, and after a quick flick of mandibular calculus build up, I was out of the chair getting a few more tasks done before the next patient showed. The last time I had X-rays taken was when we bought a Cone Beam CT, and we all needed to practice. I'm not convinced any assessment was done on it.
So it was time to put my mouth, well….. where my mouth was.
Not only was this a necessary opportunity for me to become aware of my oral health status, I mean, who knew if there was a 6mm pocket lurking in there. It was also a great chance to try out new products, procedures and evaluate our new patient protocol. We took this time to role play and discuss how we handle different situations, like reviewing medical histories or our preferred way to explain radiographs' importance.
My fellow hygienist got some experience with our new intraoral suction device. She had been nervous to try on patients, and we were able to test out silver diamine fluoride on a sensitive root exposure that I have. This opportunity to provide real feedback on a product will allow us to determine if this is a therapy we want to offer and a great way to explain to patients the experience.
I've long been shocked to hear that some offices don't provide their staff dental care. If you're on the fence, here are six straightforward reasons to make that time for your team's oral health.
Experience – it's an excellent way to give the team ways to brag about the office to patients. They can recount real-life stories of how exceptional dentistry is in the office, explain procedures from the patient perspective, and put patients' minds at ease.
Appearance – We want the professionals we see to walk the walk, so having a team member with an unhealthy mouth sends a mixed message to anyone sitting in that patient chair.
Health – We all know about the oral-systemic connections. We need our team healthy so they can come to work. An unhealthy mouth is a drain on the immune system. With all the aerosols we are combatting, we need to be in tip-top shape.
Level Up – Much like my time in the chair, you can try out new products without worrying about looking inexperienced and provide valuable feedback on products and procedures. It's also an excellent time to get in sync and work on standard operating procedures.
Marketing – Take pictures of your team in the chair, show them on social media, let your patients know it's safe to come to the dentist and that you and your team value oral health.
It's the right thing to do – We spend so much time in dentistry caring for others, we need to make sure we are caring for our team and ourselves. There are far too many cliches here to insert about how you can't take care of others if you don't care for yourself, so there must be something to that.
Walk around the office. Find out when the last time each team member received a comprehensive assessment was. Much like me, you might be shocked to find it's been years. Set appointments and stop leaving the office's oral health to a cancellation.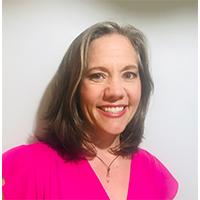 Amanda Hill, RDH, BS has been in the dental industry for over 30 years, she earned her B.S. in Dental Hygiene at Old Dominion University in Norfolk, Virginia and has had the opportunity to experience dentistry around the world. Amanda has a love for learning and is obsessed with continuing education in all its many forms. Amanda practices part time clinically and is an industry educator for the nation's largest dental job board, DentalPost.net. Amanda is a proud Navy spouse and mom of 3.