Written by

Amanda Hill

Written On

August 11, 2021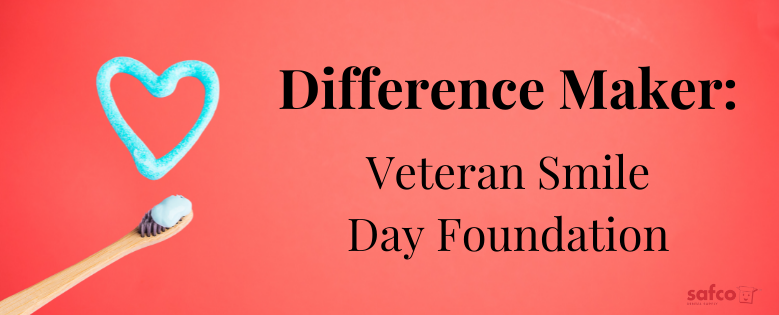 This month's difference-maker feature is another group doing extraordinary things. I'm pleasantly surprised that as I look for new people and groups to highlight, more people are doing good than there are months in the year!
As most Difference Maker stories start, this one begins with awareness. Having served as a dentist in the US Navy and deploying to Iraq, Deryck Pham, DDS, came home and began civilian life at a private practice in New Jersey. He became aware that veterans who served our country aren't afforded dental care after leaving active duty. And while some can go to a VA facility, often there's not one close by or even in their state.
So in 2012, Dr. Pham and his team decided to have a Veteran's dental day, where they donated their time and talents to provide basic dental care to Veterans in their area. Later, Dr. Pham joined forces with Bijan Anvar, DDS from New York, and Karin Irani, DDS from California, and took what started at one office and made it a nationwide opportunity to provide dental care for our United States Veterans.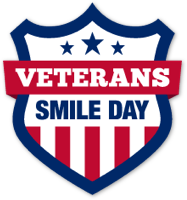 From the Veteran Smile Day website:
The Veterans Smile Day Foundation was created to help raise awareness on the lack of dental care that veterans are facing across our nation. As a nonprofit 501(3)(c), our mission is to recruit dental professionals and corporate sponsorships to help fill in that void by "Serving Those Who've Served". Since 2012, our volunteers have grown to include private dental offices, dental schools, hospitals, and dental societies and we hope to have you join us this year!
What I love most about this organization is that anyone can join in and become a Difference Maker too. You simply go onto the website veteransmilday.org and sign up. Many offices coordinate their day with Veteran's Day in November, but there are no rules. Jaci Klepadlo, BSDH, RDH, has worked with the program since the beginning, and she says, "offices have the freedom to do it their way. All you need to do is sign up, reach out to your local Veteran's associations and clubs to advertise, and in many instances, Veteran's Smile Day can provide the supplies you'll need to provide care. Some offices even join forces to do smile makeovers."
Now Dr. Pham's Veteran Smile Day has turned into an event with tents outside the office. Community partners come in and donate services and assistance, and other dentists and specialties join in the fun. You can find barbers, health screenings, assistance from the VA, food, and whoever else wants to offer their services to this deserving group.
Klepadlo says, "Veteran's Smile Day renewed my passion for dentistry. These Vets are the most grateful people. When they thank me with tears in their eyes, all I can think is, you're thankful for me? I'm so thankful for them."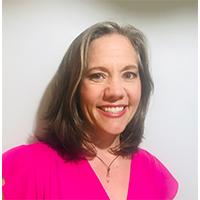 Amanda Hill, RDH, BS has been in the dental industry for over 30 years, she earned her B.S. in Dental Hygiene at Old Dominion University in Norfolk, Virginia and has had the opportunity to experience dentistry around the world. Amanda has a love for learning and is obsessed with continuing education in all its many forms. Amanda practices part time clinically and is an industry educator for the nation's largest dental job board, DentalPost.net. Amanda is a proud Navy spouse and mom of 3.