Written by

Amanda Hill

Written On

August 9, 2021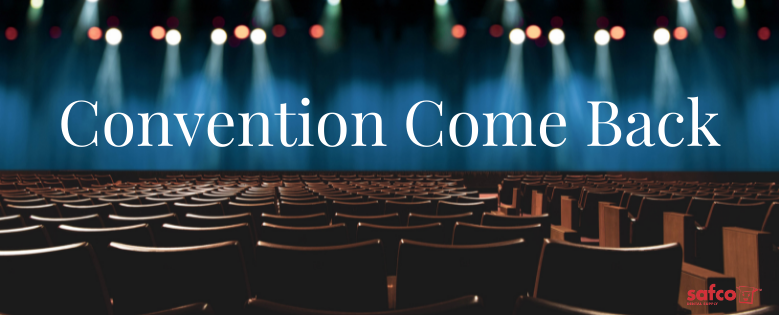 As the world reemerges from our Covid shutdown (and oh how I hope as you read this, we aren't back in quarantine), dental conferences are coming back in person. While I will always be grateful for the technology that kept us connected when we couldn't be together, there is nothing like face-to-face interactions with like-minded professionals to keep your passion alive. Even if I don't have my Zoom filters to make me look ten years younger.
I recently had the opportunity to attend both the American Dental Hygienists Association Annual session in Phoenix, Arizona, and RDH Under One Roof in Indianapolis, Indiana. It was fabulous to see people, interact with vendors, touch products, and learn in person. Many have wondered if the convention industry has been forever changed, and while I think there will be more virtual options, nothing can replace the benefits of an in-person conference.
There are certain things that you just can't get virtually.
In-person learning
I have attended more webinars than I can count. I love the ability to learn from leading experts without leaving my desk or hopping on an airplane. But there's nothing like in-person learning to help you stay focused. I'm guilty of folding a load of laundry while the PowerPoint slides are whizzing by. Did I really hear everything the speaker was saying? When I'm in the room with the slides on the big screen, it's so much easier to stay engaged and ask questions. And not to mention, my kids and the dog aren't there to chime in!
Post lecture breakdown
There's nothing I enjoy more about learning than learning with others. I love standing outside a lecture hall or sitting at a long dinner table and discussing takeaways that we all had from our day of learning. Not only does it help me solidify what I learned, but it also helps me ask questions I never thought of. When I'm home and a webinar ends, I move on to the next to-do or hop in bed exhausted from the day. Much of the active learning doesn't happen, and I forget much of what I heard.
Products in hand
Many of the online conferences I attended had virtual exhibit halls. And while that was a way to connect with companies and hear about the latest and greatest products and services, nothing compares to an exhibit hall floor! I love the hustle and bustle and booth after booth of exhibitors vying for your attention to show you how their item can streamline your day. This year, I joined the virtual lounge at the OSAP virtual conference and talked with vendors about their new products. Then weeks later, samples arrived in the mail, and of course, I had more questions once I had the product in hand. When you're in person and can hold products or view demonstrations live, it's so much easier to know if a product is right for you and get excited about it.
Networking
Zoom happy hours, LinkedIn messages, and emails are undoubtedly great ways to network and expand your circle of influence. Still, an in-person cocktail hour or simply meeting a friend of a friend between courses is the best networking to make a lasting impression. I truly enjoyed meeting so many of my online friends in person for the first time at these events. So while yes, I network a lot from my desk, I prefer the real thing.
With the Delta variant nipping at our heels, the upcoming ADA's SmileCon will require vaccinations or a negative Covid test to attend. I imagine other conferences will make similar rules to avoid having to move online or cancel altogether. There is nothing that can replace the growth that happens when we are together!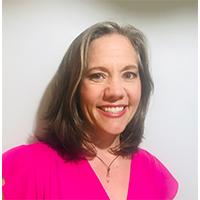 Amanda Hill, RDH, BS has been in the dental industry for over 30 years, she earned her B.S. in Dental Hygiene at Old Dominion University in Norfolk, Virginia and has had the opportunity to experience dentistry around the world. Amanda has a love for learning and is obsessed with continuing education in all its many forms. Amanda practices part time clinically and is an industry educator for the nation's largest dental job board, DentalPost.net. Amanda is a proud Navy spouse and mom of 3.