Written by

Amanda Hill

Posted On

March 2, 2020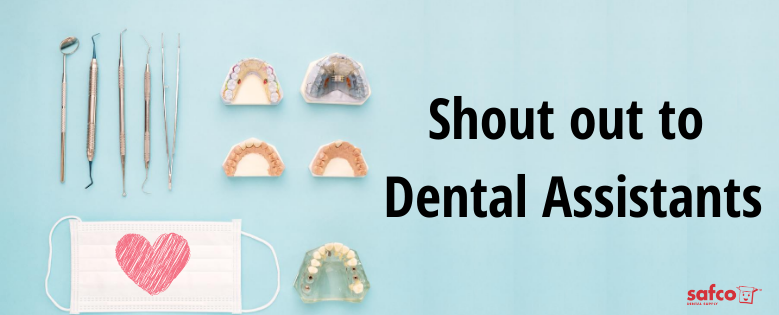 This first week of March has been designated by the American Dental Assistants Association as Dental Assistant Recognition Week. This year's theme, established by the ADA, is "A 20/20 Dental Assistant: Looking Toward the Future". This theme recognizes the growing importance of dentistry in healthcare and the significant role the dental assistant plays within that landscape.
Dental Assistants can be the glue that holds a practice together. If you don't believe that, just wait until your assistant is out for more than a day. They often just know things–where something is, background about a patient, how to get those much-needed supplies. They have the clairvoyance of……..well…… a mother.
Often an overlooked role in the dental office a good dental assistant can make or break a practice. They have a close relationship with the patients. When the dentist is out of the room they are the person that patients ask questions to or seek council from. A well-educated assistant can help a patient make an important decision in case acceptance, they can make a hectic day efficient, keep and office compliant with OSHA and the CDC, make sure there are proper supplies on hand…..the list is endless.
Many assistants are looking for more fulfillment in their careers beyond sucking spit. And with the expanding scope of dentistry, there are more and more opportunities within the office. Assistants have become proficient at case presentation, social media management, new patient acquisition, supplies and inventory, in house lab work, the list goes on and on. The assistants that have been entrusted with these expanded tasks often rise to the occasion, feel more fulfilled in their careers and don't see their role as just a job.
So are how is your office recognizing your amazing, talented, multiskilled dental assistant?
It doesn't have to be hard or expensive. Make them feel special. They want to know they know stuff, that they matter and that you appreciate them. Consider providing them lunch, give them a shout out on social media and your website, run by the dollar store and grab some balloons and decorate your office so that when patients ask what's going on, you can tell them how much you count on your assistants. And if you really want to make them feel valued offer to send them to a continuing education course, let them know you trust them to learn more and contribute to the practice.
We all enjoy a little appreciation and in the health care industry, we give so much of ourselves to our patients, it's important that we give back to each other! So shout out to Dental Assistants!
We think you are awesome!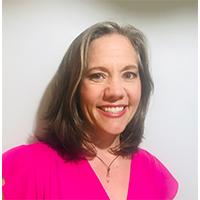 [ultimate_heading main_heading="AUTHOR" main_heading_color="#888888″ sub_heading_color="#333333″ alignment="left" main_heading_style="font-weight:bold;" main_heading_font_size="desktop:12px;" sub_heading_style="font-weight:bold;" sub_heading_font_size="desktop:20px;"]
Amanda Hill
[/ultimate_heading][ultimate_heading main_heading_color="#888888″ sub_heading_color="#333333″ alignment="left" main_heading_style="font-weight:bold;" main_heading_font_size="desktop:12px;" sub_heading_font_size="desktop:15px;"]
Amanda Hill, RDH, BS has been in the dental industry for over 30 years, she earned her B.S. in Dental Hygiene at Old Dominion University in Norfolk, Virginia and has had the opportunity to experience dentistry around the world. Amanda has a love for learning and is obsessed with continuing education in all its many forms. Amanda practices part time clinically and is an industry educator for the nation's largest dental job board, DentalPost.net. Amanda is a proud Navy spouse and mom of 3.
[/ultimate_heading]