Written by

Amanda Hill

Posted On

March 31, 2020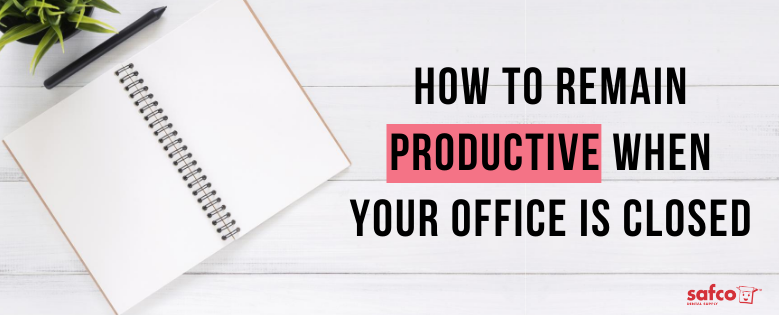 This is a crazy time. Each day and every hour brings new news, new recommendations, and, sadly, new cases of Covid-19.
Dental offices are closing doors, some from a statewide mandate, others out of caution. This is as unpredictable as a new patient before they come to their appointment–will it be an easy prophy? Or will it be a full mouth reconstruction? Who knows what to expect?
But the only way to get to the other side of this is to go through it. While we all hang out in this upside-down world, what can we do?
We can binge on Netflix and see how many carbs we can consume – but our scrubs might not fit when this is over. Not to mention that we are healthcare professionals……..
There is a multitude of tasks in the dental office that we never seem to have time for. Maybe now is the time to create or dust off that to-do list and get to work.
Each office is different. Where can your office improve? What can your office update? With all this focus on infection control, is this the time to go paperless? Maybe it's time to update the dreaded office OSHA manual. Or get all sciency and test those dental unit water lines.
Whether your office can afford to bring staff in to work on these tasks, or you're just itching to get out of your quarantined house, here are more ideas to get you off the couch–a few of them you can even do from your couch:
Business administrators:
Organize the desk drawers and office supplies
Take an inventory of supplies
Deep clean the waiting room
Dust off the top of those filing cabinets, move everything and clean
Review all outstanding insurance claims from oldest to newest
Scan files – focus on the paperless goal
Schedule computer updates and maintenance
Ensure employee files are up to date
Update your office evacuation plan
Make a post Covid-19 plan–marketing, extended payment plans, cash discount?
Back Office:
Clean suction traps, including those hidden at the base of the chair
Throw away all the expired products
Throw away/donate all the products you don't use
Organize, organize, organize each operatory and the lab
Create a current inventory
Deep clean–get under that operatory chair, it's gross under there
Download the CDC DentalCheck app and go through the checklist
Update the office OSHA manual
Create/update a folder (paper or online) to track office training–CPR, OSHA, Continuing Education
Take online Continuing Education
Sharpen instruments
Check current sterilization dates on infrequently used instruments and reprocess as needed
Clean the autoclave
Oil handpieces and sterilize
Check the ultrasonic cleaner for effectiveness–aluminum foil test
Review all lab cases and purge as needed
All team members:
Each team member writes job description and duties
Cross-train
Prepare and Schedule social media posts
Organize Before and After photos for case presentation, website and social media
Update website
Software training
There's no way to know how long this interruption will last, but we might as well make this time productive and come back stronger than ever – because we have a lot of appointments to reschedule!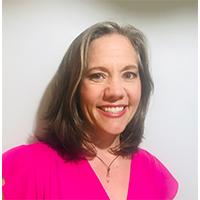 [ultimate_heading main_heading="AUTHOR" main_heading_color="#888888″ sub_heading_color="#333333″ alignment="left" main_heading_style="font-weight:bold;" main_heading_font_size="desktop:12px;" sub_heading_style="font-weight:bold;" sub_heading_font_size="desktop:20px;"]
Amanda Hill
[/ultimate_heading][ultimate_heading main_heading_color="#888888″ sub_heading_color="#333333″ alignment="left" main_heading_style="font-weight:bold;" main_heading_font_size="desktop:12px;" sub_heading_font_size="desktop:15px;"]
Amanda Hill, RDH, BS has been in the dental industry for over 30 years, she earned her B.S. in Dental Hygiene at Old Dominion University in Norfolk, Virginia and has had the opportunity to experience dentistry around the world. Amanda has a love for learning and is obsessed with continuing education in all its many forms. Amanda practices part time clinically and is an industry educator for the nation's largest dental job board, DentalPost.net. Amanda is a proud Navy spouse and mom of 3.
[/ultimate_heading]