Written by

Amanda Hill

Posted On

November 21, 2019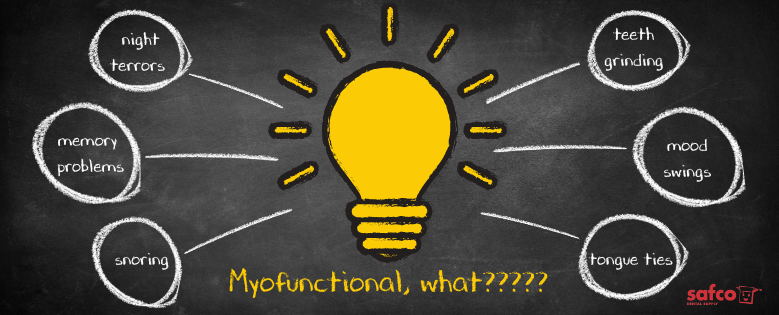 It's all over the Facebook groups. It's the new hot topic for CE courses and webinars. It's another way to get out of the op. But what is this Myofunctional Therapist thing? I needed to find out for myself. Conveniently, this summer at RDH Under One Roof, I happened to stand in line for coffee with this super cute hygienist wearing an "Airway" t-shirt. Of course we struck up a conversation while waiting for our morning caffeine. After I got home I was able to find her quickly on Facebook and I reached out to see if I could interview her, to get my airway questions answered. She graciously agreed and her passion for all things airway came screaming through the phone!
Meet Naomi Amador, RDH. Naomi is a sweet, bubbly, super passionate RDH from New Mexico. Her energy just explodes from her and you get excited just being with her. Naomi graduated from Eastern New Mexico University in Roswell New Mexico in 2010 and has been a practicing hygienist since. She works in a practice with a dentist she went to high school with in her small town in New Mexico. They were both fresh out of school and she was eager to grow with the practice.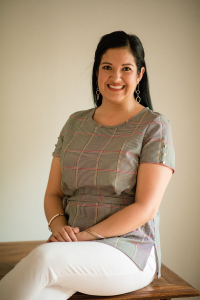 Naomi's life took an abrupt turn in 2018 when she attended RDH Under One Roof, there were 3 classes that completely changed her life. First off was Debbie Zafiropoulos's course titled "Are you sleeping to death?" Alarm bells started ringing in her head, she started flipping out, light bulbs were going off, she couldn't write fast enough. Everything Debbie said made so much sense! She thought of her daughter who was having night terrors and her son who struggled with his sleep since he was a toddler. The loudest alarm bells were with her husband, who has always been a snorer and grinder, but most recently was having memory problems and mood swings. She began putting the puzzle pieces of symptoms together. The next class was taught by Dr. Ben Miraglia and Lauren Gueits, RDH of Airway Health Solutions. This course was where she first learned of myofunctional therapy! This class really opened her eyes to all the symptoms of her sweet niece Sadie Grace, who has cerebral palsy. She suddenly started recognizing all the symptoms she had observed but hadn't realized that they were all related. This was the first dive into the world of tongue ties. Lastly, there was a course about the long term effects of mouth breathing taught by Trisha O'Hehir. After these 3 classes she knew she would never practice dental hygiene the same. As Trisha says, "You can't unsee it". This was a game changer for Naomi. She had found her passion!
Naomi immediately came home and started to Google. She went in search of a Myofunctional Therapist but found the closest one to her was almost four hours away. So, Naomi decided she would become one and help others, most especially her sweet niece Sadie Grace. There are several different training programs to become a myofunctional therapist, as a perfectionist dental hygienist (I think many of us can relate) she felt like she needed to know it ALL! In Dec of 2018, just four months after RDH UOR, Naomi was in her first myo course, at the Academy of Orofacial Myofunctional Therapy with Joy Moeller and Samantha Weaver in Los Angeles. In the year since then she has taken courses by Sarah Hornsby, Sandra Holtzman, Becky Ellsworth, and Autumn Read Henning. She also became obsessed with learning more about recognizing airway centered disorders after taking courses with Dr David Mcintosh, Julia Worrall, Dr John Tucker, attending the MyoMunchee Tour and hearing some of the biggest names in airway health speak at the Collaboration Cures event.
Back in her private practice job Naomi was seeing patients in a whole new light. She was seeing obstructed airways, tongue ties, hearing about disordered sleeping, all of that was there before, but with this newfound knowledge everything started clicking. The mouth was so much more than teeth and gums! She could change these patients' lives.
Within months of returning from that 2018 RDH UOR, she had already helped change Sadie Grace's life. Naomi quickly found a team of pediatric dentists that were well educated in diagnosis and treatment of tongue ties. Sadie had struggled with feeding her entire life and the doctors always related her struggles to her being a preemie or the CP. No one caught the tongue tie because no one was looking for it. The restriction in her tongue was a crucial part of what was holding Sadie Grace back. Now, Naomi is on a mission to help Sadie Grace grow and develop to her fullest potential by continuing to learn more about treatment modalities from multiple disciplines with an airway first approach! Sadie Grace is her WHY and listening to her talk about her she still gets choked up and honestly, I got choked up too. It's such a powerful story.
I talked with Naomi for over an hour. She told me so many amazing stories. I truly think that one day Naomi will be on a stage telling these stories to captive audiences, so I don't want to tell them all (spoiler alert, the story about her husband and his airway is fascinating–and saved her marriage). Her words are powerful, purpose driven, and will teach us all how to change lives through the airway.
Naomi is primed to take the super scary leap to open her own Myofunctional Therapy practice in her hometown in January 2020. She states "God has opened so many doors along the way, I have no doubt this is what He has called me to do!" She has taken the courses, met with the mentors, reached out to her community and has a drive and passion that won't quit.
Look out Airways, Naomi is here!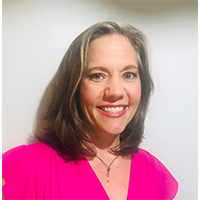 Amanda Hill, RDH, BS has been in the dental industry for over 30 years, she earned her B.S. in Dental Hygiene at Old Dominion University in Norfolk, Virginia and has had the opportunity to experience dentistry around the world. Amanda has a love for learning and is obsessed with continuing education in all its many forms. Amanda practices part time clinically and is an industry educator for the nation's largest dental job board, DentalPost.net. Amanda is a proud Navy spouse and mom of 3.