Written by

Amanda Hill

Posted On

December 18, 2019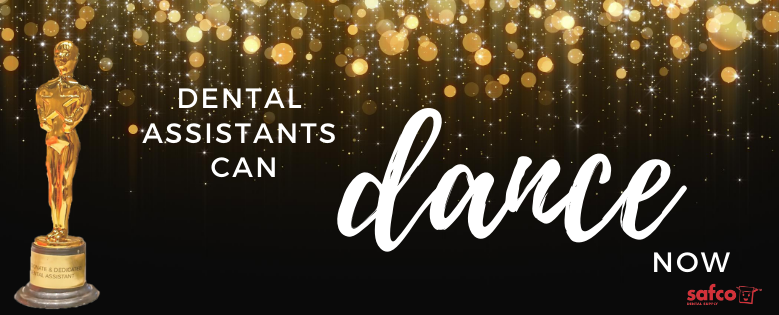 October in Chicago can be chilly, but the conference room that held the first ever Dental Assistants National Conference for Excellence (or better known as the DANCE) was anything but!!! The brainchild of Jules Varney (Dental Assistants Rock), Tiger Safarov (Zen Supplies), Bruce Johnstone (Apex Design Build), Ronda Holman (DA Rockstars Podcast), and John Hatfield (Dental Assistants Worldwide) along with several others, came to life October 17-19 with over 100 dental assistants registered to attend live and over 30 via livestream by DentalCast Productions. The conference boasted two full days of dynamic industry-leading speakers, networking events, lunches including the local delicacy Chicago deep dish pizza, and opportunities to spend time with the event sponsors, all tailored to the Dental Assistant.
I was able to catch up with Jules about a month after the conference was over to hear her tale on how it came to be and how she felt about this first event.
About a year ago, Jules and Tiger Safarov began to talk about all the conferences that existed for dentists, hygienists, and office managers but saw the glaring void for dental assistants. Sure, there are courses for assistants at some of the bigger dental conferences, but they feel more like an add on, just to round out the program. Jules was looking for a place that Dental Assistants could call their own, wear clothes they feel comfortable in, eat food they like, be able to network with other Dental Assistants without having to peer at which nametag others were wearing. But most of all, feel like they fit in and that their career matters.
"I wanted to reach more Dental Assistants and let them know they matter, their role matters, and there's room for growth whether they are in the right place right now, or not."
Jules began reaching out to speaker friends and sponsors. It was very important to keep the price point reasonable. She wanted Dental Assistants to be able to come on their own if they didn't have a supportive office by even offering a payment plan. And she wanted offices to be willing to send their entire Dental Assistant team. Finding sponsorships was difficult to say the least. Since this was a first of its kind event and one specifically for the Dental Assistant, who might not have the buying power, many companies weren't interested. Thankfully, through some hard work and smooth talking, she was able to convince some forward-thinking sponsors that Dental Assistants are worth investing in.
I was able to attend as a sponsor for DentalPost and I can say firsthand, they not only succeeded, they exceeded! The event kicked off Thursday night with a networking event at Apex Design Build, where sponsors were able to address the attendees and award some raffle prizes and attendees enjoyed food and a DJ, can't be a DANCE without one! Friday and Saturday started bright and early with full days of engaging, inspiring, Dental Assistant-focused continuing education. Dental Assistants that were in attendance were recognized for their longevity in their profession, which ranged from 6 months to 39 years as a Dental Assistant. There were a few special highlights to the day as well. Attendees were surprised by special guests, the Dental Yogis, and treated to a mid day yoga stretch on Friday.
An annual Award was given to a Dental Assistant of Distinction as well as a Dental Assistant Team of Distinction. The award was sponsored by Armor Dental and named in honor of Cheri LePenske's mother, Eileen Ahern, who was a lifelong Surgical Dental Assistant. Offices were given the opportunity to nominate their assistant(s) or assistant team. Along with being given a beautiful award, honorees will also receive a conference registration to the DANCE 2020.
I often see on Facebook and hear from offices that a good Dental Assistant is hard to come by. And I have to say, until we really start investing in our Dental Assistants, with conferences like this, this will remain an issue. All of us in the dental industry want to keep growing, learning, and be challenged so we don't stall out. Who wants to just sit there and suck spit? These assistants were engaged, excited, and ready to take on new tasks. I was thrilled to see so many offices send an entire team of assistants to the conference, but I was even more awed to see the assistants that decided to invest in themselves and their career and pay for this on their own. I have no doubt that every attendee went back to their offices Monday morning with practical information and a new excitement for their career.
Want to attend next year's DANCE Oct 22-24? Or send your team? There are already quite a few Dental Assistant Rock Stars signed up and there's a limited number of early bird special slots available for $199! Check it out at bit.ly/dancepr2020
"As always our mission for this conference is for every dental assistant to have a place and space to come once a year. That the cost is affordable with instant implementation education offered. To meet others just like them, to know more, do more and to be more in their Dental Assistant career."–Jules Varney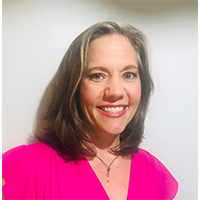 Amanda Hill, RDH, BS has been in the dental industry for over 30 years, she earned her B.S. in Dental Hygiene at Old Dominion University in Norfolk, Virginia and has had the opportunity to experience dentistry around the world. Amanda has a love for learning and is obsessed with continuing education in all its many forms. Amanda practices part time clinically and is an industry educator for the nation's largest dental job board, DentalPost.net. Amanda is a proud Navy spouse and mom of 3.