Written by

Amanda Hill

Posted On

June 15, 2020
Dental Hygiene has long been a misunderstood profession. In the movies, it's often the dental hygienist that the antagonist has an affair with or they are portrayed as the flighty best friend. While all the while we are a well educated, smart, compassionate group of professionals. When you talk to patients, they often say they stay with their dental office because of the relationship built with the hygienist. But these same patients will somehow disregard their chronic periodontal disease in favor of teeth whitening. Is this because they don't understand that hygienists aren't just there to catch up on their family happenings make their teeth feel slippery? Do they not know that hygienists are indeed educated health care professionals that bring a wealth of knowledge on how to help them live longer healthier lives?
It's time that changed. There is too much publicly accessible scientific information that proves the mouth is connected to the body and it affects your overall health. But how does that happen without providing each patient a curriculum vitae at the beginning of their next recare appointment?
There's a YouTube video circulating around social media sites produced by the Pennsylvania Dental Hygienists' Association featuring Lisandra Maisonet, RDH, BS, PHDHP that really highlights the modern role of a dental hygienist. The video has 2 versions, a longer 7-minute piece with a compelling story by Charles Whitney, M.D. about how one of his patients was able to improve their cardiovascular health through periodontal therapy alone and a shorter 3+ minute version that still highlights the impact a dental hygienist can and do make.
The video's host Lisandra Maisonet says,
I am so honored to have served in my profession for the past 18 years. During this time, I have seen so many changes, some positive and some negative.
Being a part of many Facebook groups the thing that has impacted me the most are the thousands of hygienists who question their career choice on a daily basis. Initially, I couldn't understand it but as I read the comments and heard their voices, one thing resonated with me. These hygienists just want to be acknowledged for their expertise and for the passion they share when providing care to their patients. They want the world to know that they are not tooth cleaners, but are so much more than this.
This is what drove the making of this video. It was time to educate the world on the value of a dental hygienist, who we are and the difference we can make.
Hygienists didn't want another message or video on the importance of membership, they know the value it can bring. They want to know that they are heard and that someone out there cares to make a difference that can impact their profession, their career.
My prayer is that this video drives the message of our importance! That it drives the message of the importance of visiting your dental hygienist routinely.
Dental offices are often struggling with what information to put on their websites and social media platforms. This video is the perfect educational tool to show patients. Think of how this information will help them understand what skills their dental hygienist brings to the office and to their life. Establishing this value will go a long way toward treatment acceptance, compliance, and improved health. All the while benefiting not only the practice's bottom line but the hygienist's job satisfaction. And that's a win-win.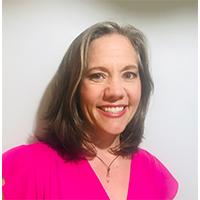 [ultimate_heading main_heading="AUTHOR" main_heading_color="#888888″ sub_heading_color="#333333″ alignment="left" main_heading_style="font-weight:bold;" main_heading_font_size="desktop:12px;" sub_heading_style="font-weight:bold;" sub_heading_font_size="desktop:20px;"]
Amanda Hill
[/ultimate_heading][ultimate_heading main_heading_color="#888888″ sub_heading_color="#333333″ alignment="left" main_heading_style="font-weight:bold;" main_heading_font_size="desktop:12px;" sub_heading_font_size="desktop:15px;"]
Amanda Hill, RDH, BS has been in the dental industry for over 30 years, she earned her B.S. in Dental Hygiene at Old Dominion University in Norfolk, Virginia and has had the opportunity to experience dentistry around the world. Amanda has a love for learning and is obsessed with continuing education in all its many forms. Amanda practices part time clinically and is an industry educator for the nation's largest dental job board, DentalPost.net. Amanda is a proud Navy spouse and mom of 3.
[/ultimate_heading]