Written by

Amanda Hill

Written On

April 19, 2021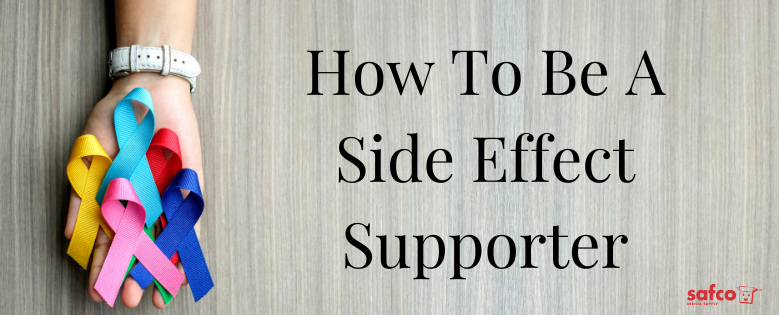 Have you ever had a patient disclose a new cancer diagnosis while sitting in your chair or learned of a family member's struggle and wondered what to say? Aside from offering concern, as an oral health professional do you know the best way to support people going through cancer treatment and beyond?
If I think back to hygiene school, I can conjure up pictures of thrush and mucositis as side effects of cancer treatment but I'm not sure I knew what to recommend. When I think chemo and radiation dry mouth and acid erosion come to mind. But if I'm being honest I don't really have any solid professional advice to impart. Let alone the confidence to be a true advocate for my patient.
Since April is Oral Cancer Awareness month I thought I'd reach out to my go-to expert on treating patients with cancer, Jill Meyer-Lippert, RDH. Jill is the founder of Side Effect Support LLC, an online platform dedicated to helping cancer survivors manage short-term oral side effects and long-term damage to oral health associated with cancer treatment. Her website is full of advice for not only survivors and caregivers but for professionals as well. There's even a shop to buy products that will actually help those dealing with side effects.
Jill's passion for supporting those touched by cancer and bridging the gap between oncology and dental teams is inspiring and had me hanging on every word.
Where to Start
Amanda: What should we be recommending to patients when they have a cancer diagnosis?
Jill: One of the biggest things is for us to make sure that they are not entering into treatments with any decay or infection. Seeing them before treatments begin provides an opportunity to avoid or minimize oral complications. We can remove any potential sources of irritation or infection, counsel them on potential oral side effects, and provide them with oral care recommendations to use throughout their treatment process.
What to Avoid
Amanda: Is there anything we shouldn't say?
Jill: We need to be careful about how we discuss potential oral side effects and complications so as to not scare them, but rather let them know that the problems are a possibility (as everyone is different) and encourage them to be an active participant in their care and take steps BEFORE the problems start.
Product Recommendations
Amanda: How do you begin to know what products to recommend?
Jill: There are so many really great products available and many that are not so great for someone in treatment. That being said, there are a number of considerations that I suggest healthcare providers evaluate prior to making product recommendations:
Will the product or hygiene tool potentially irritate tender tissue?
Remove plaque with an extra soft, compact head toothbrush to avoid tissue trauma and help keep brushing possible if tissue is tender or mouth sores develop.
Avoid potentially irritating detergents, like Sodium Lauryl Sulfate
Avoid other potentially drying and irritating ingredients, like alcohol, tartar control, and whitening agents.
Be cautious of sharp flavors, especially peppermint and cinnamon. Mild flavors can be easier tolerated with tender tissue and nausea.
Is the product acidic?
While acidic products can help to stimulate saliva, acidic products can contribute to caries, erosion, and infections, especially in our dry mouth patients. Look for products at a neutral to alkaline pH (near 7 and above)
Will the product protect and benefit oral health or just mask symptoms?
Look for products with protective ingredients, such as:
Fluoride
Arginine
Calcium & Phosphate
Xylitol and/or erythritol (introduce slowly into their routine to avoid digestive issues, keep out of reach of dogs)
Is it affordable?
This may not be a concern for all, but as a whole, cancer can be a financially devastating experience for a family. Try to be mindful of that.
There is no "one size fits all". Find a number of options that they can try to see what works best for them.
Office SOP
Amanda: What kind of protocol should we begin?
Jill: The most important thing is to see the patient before cancer treatments begin, when possible.
See patients ASAP to complete an invasive dental treatment at least 7-10 days prior to starting chemotherapy, 14 days prior to radiation to the head and neck.
Establish communication with their oncology care team to ensure you are treating them safely if they are in active treatment:

Be mindful of blood counts
Only provide dental treatments with the approval of an oncologist
Check if antibiotic prophylaxis is recommended for low blood counts or surgically implanted port

Provide product recommendations and modify oral hygiene instruction to remove the maximum amount of bacterial plaque while avoiding tissue trauma
Educate on the importance of oral health and oral hygiene during treatments
Offer outside resources and continued support
Start a frequent recall and adjust as indicated
And, of course, perform thorough oral cancer screenings on all patients.
Tips
Amanda: What should we be on the lookout for?
Jill: Have ALL staff members be aware that cancer treatments can have a negative impact on oral health AND poor oral health and oral side effects can have a negative impact on cancer treatments, potentially affecting treatment outcomes. Ensure that everyone is aware prior to conversations with patients. And don't forget their loved ones, who are also facing this cancer diagnosis, and offer support to them as well.
It is not just about surviving, it is about helping them to maintain comfort and quality of life throughout the treatment process and survivorship.
Be a Supporter
Being confident in how to be an advocate for our patients and families going through a cancer diagnosis is yet another way we can be impactful. If you have more questions on how to offer support and recommendations go to SideEffectSupport.com and check out the many recommendations Jill and her team provide.
While April is Oral Cancer Awareness month, this is a year-long effort to making a difference.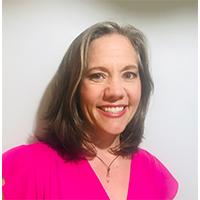 Amanda Hill, RDH, BS has been in the dental industry for over 30 years, she earned her B.S. in Dental Hygiene at Old Dominion University in Norfolk, Virginia and has had the opportunity to experience dentistry around the world. Amanda has a love for learning and is obsessed with continuing education in all its many forms. Amanda practices part time clinically and is an industry educator for the nation's largest dental job board, DentalPost.net. Amanda is a proud Navy spouse and mom of 3.