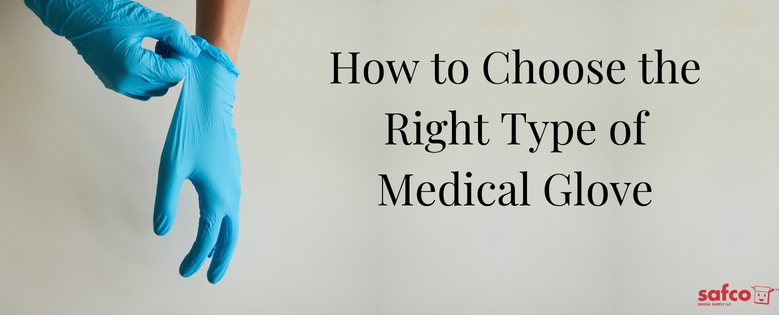 We've reviewed each type of medical glove to help you choose the best option for your dental practice.
How to Choose the Right Type of Medical Glove
Medical-grade gloves are an important aspect of infection control. With so many options available, choosing the best disposable medical gloves for your team can be difficult.
What are the Types of Medical Gloves?
Medical gloves are an important type of Personal Protection Equipment (PPE). They protect healthcare professionals and prevent the spread of illness.
Each type of disposable glove provides a different level of protection, unique features, and different benefits.
We've reviewed each type of medical glove to help you choose the best option for your dental practice.
Chloroprene Gloves
Chloroprene is a durable type of synthetic rubber that mimics the look and feel of natural latex. This type of medical glove should not trigger latex allergies.
Chloroprene gloves feature a high tensile strength. Tensile strength The gloves are force tested until their breaking point.
Machines stretch these gloves to ensure high-quality elongation strength.
Textured fingertips provide optimal grip. A beaded cuff improves durability and strength while providing protection for the wrist and forearm. This type of glove is ideal if you're looking for the strength, durability, and comfort of latex without risking allergic reactions for you or your staff.
Latex Gloves
If allergic reactions are not a concern for you or your staff, dental latex gloves are always a great option.
Latex is a natural rubber made from the milky white sap of the rubberwood tree or Hevea brasiliensis. Machines filter the latex from the sap transforming it through a process of blending, coagulation and drying.
This type of natural material provides a luxurious and soft feel while providing optimal dexterity and tactile sensitivity. In the medical community, dentist latex gloves are regarded as the best of the best, ideal for even the most precise of surgeries or procedures.
While Latex gloves provide optimal dexterity, they do not provide the best barrier protection when compared with other types of gloves (like nitrile gloves). This is something to consider – especially if you use scalpels or other sharp instruments.
Nitrile Gloves
Nitrile gloves are another excellent option if you are looking to avoid natural latex and don't want to skimp out on durability.
Nitrile is BPA, latex, powder, phthalate, and vinyl free. It is a synthetic compound that features superior chemical and puncture resistance. Nitrile gloves are sleek, hypoallergenic, waterproof, and durable, making them a strong favorite in the dental field.
This type of dental glove also features a textured fingertip finish for optimal grip and a beaded cuff to protect the wrists and forearm.
More Glove Options to Consider
There are a few other things to consider when choosing the types of medical gloves that work best for you, such as:
Powdered vs Powder-Free Gloves: Powdered gloves are coated in cornstarch to allow for easy application and to prevent the gloves from sticking to each other. This type of disposable glove may be ideal if you run a busy practice, but it is important to keep in mind that powdered gloves may sometimes trigger allergies or sensitivities.
Shelf Life: The shelf life of medical gloves depends on the material and storage conditions. Following proper storage guidelines is the best way to extend the shelf life of your gloves.
Chlorinated vs Non-Chlorinated Gloves: If you want gloves that are easy to apply and won't stick together but do not wish to use powdered options, you may opt for chlorinated gloves.
Chlorination is a process that hardens the gloves' surface with hypochlorite or chlorine gas. This decreases surface friction, creating a glove that has a superior grip and is easy to put on and take off without the use of powder.
Which is the best glove option?
The truth is that there is no specific type of glove that is better than the rest. The type of glove that best suits your dental practice depends on your needs.
When choosing disposable medical gloves for your practice, be sure to take a look at the product specifications; the Food and Drug Administration (FDA) requires any and all materials used to make the gloves to be clearly listed.
Looking for some assistance in choosing the best medical gloves? Feel free to contact us anytime.