Written by

Amanda Hill

Written On

October 18, 2021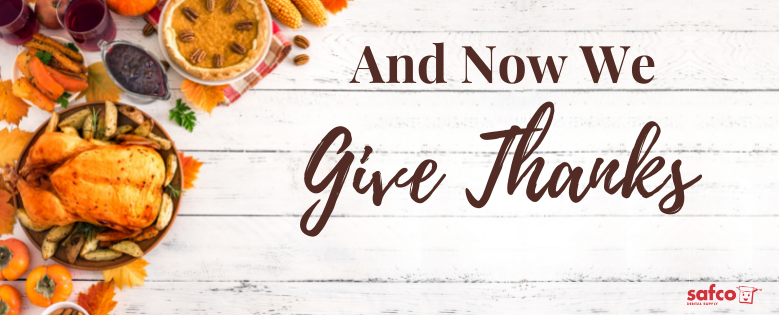 As we enter into the season of Thanksgiving, it's helpful to take a moment and see the good. This has been quite a year and a half. It's easy to lose sight of the good that's all around us. Studies show that by focusing on the positive, we build neuropathways that lead us to see the world in a positive light.
So, what in the dental industry do we have to be thankful for?
We in the dental world have a reputation for being slow to adopt change. However, we have shown innovation, flexibility, and change in the last year and a half. After being told we were non-essential in March of 2020, many of our colleagues cleared out their garages and started to build products and machines that would get us back to work. Dental companies shifted production to make face shields, test swabs, and increased PPE production.
While we were all twiddling our thumbs at home, waiting for the world to be safe again, the news speculated that the dental office would be the epicenter of Covid spread. Wonderfully, studies show us that our existing infection control protocols are doing the job of keeping both patients and teams safe. We went from focusing on blood borne pathogens to aerosols, but thankfully we had all the bases covered.
A recent study at The Ohio State University showed that the vast majority of the aerosols in our dental operatories come from our dental unit waterlines and not aerosolized saliva as we feared. We need not fear the invisible aerosol as long as we treat, test, and maintain our dental unit waterlines.
Oral Systemic Connections
Much of the world's focus turned to health in the last year and a half. Gloriously, that focus finally included the mouth! It seems common knowledge now that our oral health is indeed connected to whole body health. Many studies have found causal links involving oral pathogens to systemic diseases.
There are more opportunities for medical and dental collaboration, and patients see the need to maintain a healthy mouth. Many states included dental professionals in the frenzy to vaccinate and provide vaccinations to the general public. Maybe medicine and dentistry are easing their self-imposed century-long social distancing.
When offices reopened, many practices were bursting at the seams, trying to fit in patients long overdue. The general public trust their dentist to care for them safely. Even those nervous about coming back, watched their friends and neighbors, and saw that dentistry knows what it's doing to keep them safe.
How we view the world is a choice. While looking through rose-colored glasses isn't always practical, taking time to focus on the good and how far we have come will keep us unlocking the office door daily. Our patients need us, and we know what we're doing. Keep it up. And be thankful.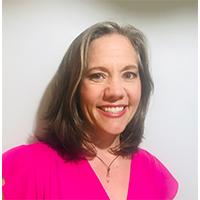 Amanda Hill, RDH, BS has been in the dental industry for over 30 years, she earned her B.S. in Dental Hygiene at Old Dominion University in Norfolk, Virginia and has had the opportunity to experience dentistry around the world. Amanda has a love for learning and is obsessed with continuing education in all its many forms. Amanda practices part time clinically and is an industry educator for the nation's largest dental job board, DentalPost.net. Amanda is a proud Navy spouse and mom of 3.