Written by

Amanda Hill

Posted On

February 4, 2019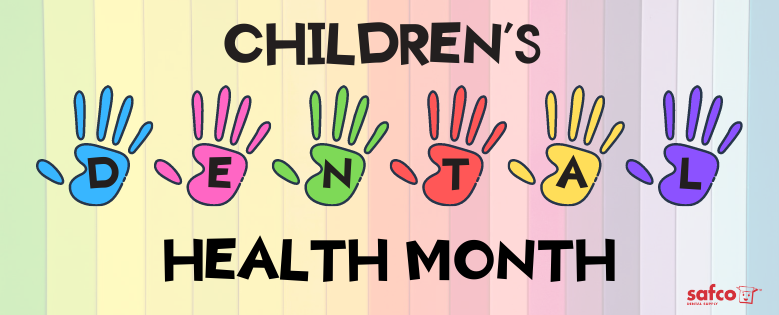 February marks Children's Dental Health Month. What began in Ohio over 75 years ago has turned into a month-long national awareness campaign bringing together healthcare providers and educators to promote the importance of good oral health in children. As we continue to understand the oral-systemic link, establishing a piece of foundational dental knowledge and routine is key to lifelong habits and good health. What better way to do that, than with the open minds of children?
I don't know about you but February sneaks up on me every year. I spend the month of January trying to recover from the holiday hubbub that before I know it, I'm turning the calendar page and I haven't done anything to reach out to my community about how I can support the initiative. Thankfully if you are reading this and just realizing that you'd like to be an advocate, it's not too late!
In a perfect world, I would have reached out to my local elementary school, preschool, moms' group, library, community center (the list is endless really) in November or December to see if they were interested in a presentation. Colgate Oral Care has free kits that include educational materials and a toothbrush and paste for up to 25 students for kindergarten and first-grade teachers, but they need to be ordered early as there is a limited supply. But since it's not a perfect world and here we are at the beginning of February without having pre-ordered anything what can you do?
Thankfully with our hyperconnected internet world, there is a vast array of materials available online that you can print out to bring along to any event you schedule. In my experience, most groups/teachers are thrilled to have someone volunteer to bring in a program to educate the children (and adults). Oftentimes I've been able to make copies on the school's copier, so I'm not even using my own ink. If there's enough time to coordinate it, I really like to bring goodie bags for the kids. I have worked in offices where they were happy to donate some toothbrushes and let me take the samples of toothpaste and floss. When that happened I often stuck the doctor's business card in the bag as a marketing tool. When that wasn't an option I've ordered a box of inexpensive toothbrushes through the office supplier and just reimbursed the office. I find the goodie bag really reinforces the message and the kids are thrilled to get it.
The presentation doesn't need to be complex or long, the kids are usually so excited to have someone new in their classroom that they are on their best behavior and hang on every word and the teacher can usually only spare about 30-40 minutes. I like to start each presentation asking the kids to show me their teeth and I peer into the mouths of all the children from my chair. I ask who has been to the dentist and how many times a day they should brush, just a few questions to relax the group and get them thinking about their mouths. Back in the day, I'd pop in a VHS tape from Crest or Colgate but now you can simply stream all sorts of great movies about teeth, Dr. Rabbit, Wiggly Tooth and Geena the Giraffe are three of my favorites (but I'm clearly dating myself here). Then I pull out my trusty flip chart that I made back in dental hygiene school and we talk about brushing, flossing, plaque and healthy eating. I demonstrate the proper technique on my "big mouth" or typodont. Then I like to talk about what going to the dentist is like, so I put on my safety glasses, mask and gloves to show the kids that I'm still the same person they've been talking to for 20 minutes, even though I look different with all this stuff on. Then I tell them all about what I do in a typical visit. Then it's time for questions!!! And boy the questions and stories you will get. You'll hear about every loose tooth, every cavity and quite possible grandpa's teeth that come out!!!
At the end of the presentation giving the kids a brushing chart that they can take home really reinforces all, they've just learned. If the teacher is willing the students can earn a printable certificate if they bring their brushing chart back in when they've filled it up. It's amazing what a little positive reinforcement can accomplish!
What to bring:
PPE (glasses, mask, gloves)
Typodont or "big mouth" (you can always glue styrofoam cups on cardboard)
Giant Toothbrush
Floss or yarn
Flip chart or poster board
Goodie Bags
Coloring Sheets (for the teacher to use later)
Brushing Charts and Certificates
It's really that easy to join in celebrating Children's Dental Health month and truly make a difference in the dental knowledge of the children in your community. It might go a long way to helping their overall health and wellness for the rest of their lives. And who knows, you might inspire the next dental professional!!!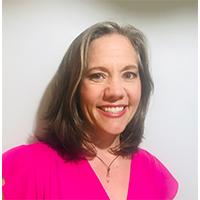 [ultimate_heading main_heading="AUTHOR" main_heading_color="#888888″ sub_heading_color="#333333″ alignment="left" main_heading_style="font-weight:bold;" main_heading_font_size="desktop:12px;" sub_heading_style="font-weight:bold;" sub_heading_font_size="desktop:20px;"]
Amanda Hill
[/ultimate_heading][ultimate_heading main_heading_color="#888888″ sub_heading_color="#333333″ alignment="left" main_heading_style="font-weight:bold;" main_heading_font_size="desktop:12px;" sub_heading_font_size="desktop:15px;"]
Amanda Hill, RDH, BS has been in the dental industry for over 30 years, she earned her B.S. in Dental Hygiene at Old Dominion University in Norfolk, Virginia and has had the opportunity to experience dentistry around the world. Amanda has a love for learning and is obsessed with continuing education in all its many forms. Amanda practices part time clinically and is an industry educator for the nation's largest dental job board, DentalPost.net. Amanda is a proud Navy spouse and mom of 3.
[/ultimate_heading]