Written by

Amanda Hill

Written On

September 26, 2021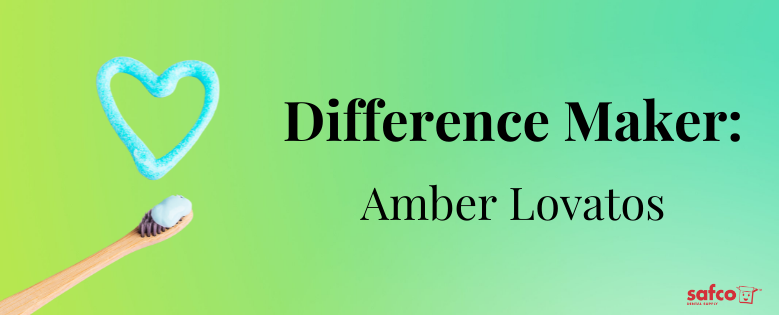 September 15th to October 15th marks Hispanic Heritage Month. Hispanic Heritage Month recognizes the achievements and contributions of Hispanic Americans. So for this month's Difference Maker, we are recognizing the Latina RDH, Amber Lovatos.
Amber's path into dentistry came out of necessity but without knowing it, was her calling. As a teen mom that needed to provide for her children Amber learned about a grant for dental assisting training. Her cousins were dental assistants and this seemed like a good opportunity to take care of her boys. Amber quickly realized that she wanted to further her education and went to dental hygiene school.
Having had no regular dental care growing up Amber thought dentistry was only for people with resources. But in dental hygiene school, Amber learned about public health dentistry and wondered where that had been her whole life. As a teen, she had missed school because of tooth pain and was determined to do what she could to make sure other children didn't have the same experience.
After hygiene school, Amber worked clinically, then became a health care science teacher, and eventually started an after-school dental assisting school to equip her students with a trade. And, more importantly, provide them with the career guidance that she never had growing up. As she moved onto different roles Amber continued to be involved in community outreach, even becoming the Greater Houston Dental Hygienists' Associations Community Outreach chair in 2015. She has helped to organize over 40 outreach events.
Now Amber can be found as the director of Dental Administrations at TOMAGWA HealthCare Ministries, a non-profit community clinic. TOMAGWA provides affordable comprehensive care to the local community near Tomball, Magnolia, and Waller Texas. Recently they received a grant from the ADHA to buy mobile equipment and Amber is able to break away from paperwork and provide preventative hygiene services in rural Texas, the kind of services she never received as a child. Amber's passion is filled with working with underserved communities. She sees and knows the struggles that her patients face every day. And is driven to do more.
Amber and co-author Maxine Cordova recently released a book called Smiles Por Vida. This book is written in Spanish and Spanglish to help children understand what happens at a visit to the dentist or mobile/school clinic. The illustrations show characters that look like people in the Latin community to help bring an understanding of good oral health and that dental care is for everyone, including them. Proceeds from the book go towards community outreach initiatives in the community.
Amber is passionate about expanding access to care to all communities. No one should think that dentistry is only for people with resources. Everyone deserves a healthy mouth. They need not only clinical care but education to even know what a healthy mouth is. We take for granted that everyone should know how to care for their teeth. But Amber knows this isn't the case. Taking the time and care to educate the population will make a difference.
By expanding the voices and increasing the diversity within dentistry we are not only increasing the access to care, but we are also providing culturally competent care. This has been shown to have better outcomes, improved accuracy, reduced errors, and increased trust and mutual respect.
The entire dental industry has an opportunity to get involved. Volunteer in your community and share the word about other nonprofit organizations. Amber's next goal is to raise money for portable X-Ray equipment so she can serve patients in more ways when out in the community. Her passion is contagious and it's clear she is a true Difference Maker.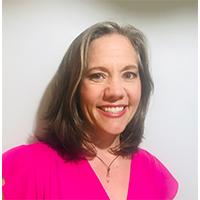 Amanda Hill, RDH, BS has been in the dental industry for over 30 years, she earned her B.S. in Dental Hygiene at Old Dominion University in Norfolk, Virginia and has had the opportunity to experience dentistry around the world. Amanda has a love for learning and is obsessed with continuing education in all its many forms. Amanda practices part time clinically and is an industry educator for the nation's largest dental job board, DentalPost.net. Amanda is a proud Navy spouse and mom of 3.