5 Tips to Instantly Reduce Accounts Receivables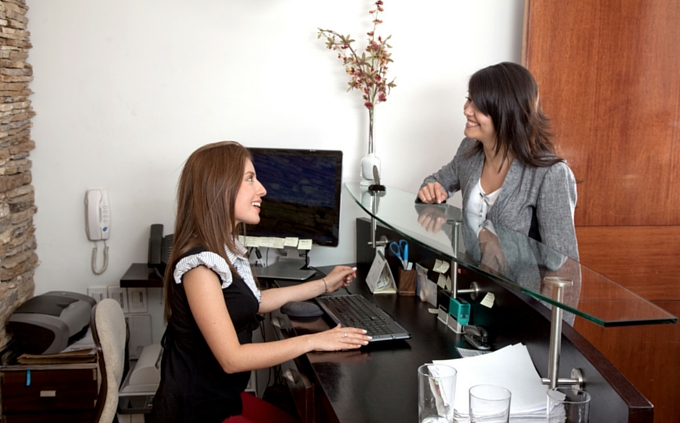 Accounts receivable is one of the hardest parts of running an office. I will never forget a statistic I heard many years ago that implied dental offices were the #2 lending institutions with banks being #1. I'm not sure if that is true, but think about it – it's certainly believable! You might have a hard time talking about large sums of money or shrink when it comes to a patient being upset about their bill, but we are talking your revenue. Your revenue depends on how you handle A/R in your office. Here are 5 easy, painless ways to help keep those A/R numbers down:
Tip #1
Start from the very beginning – the patient's first phone call. Ask if they have a moment for you to get their insurance information and verify their benefits before they come in. Not only are you putting more value behind the appointment and reducing the risk of a last-minute cancelation, they will be happy that someone is taking on the task for them. What does this have to do with your accounts receivable? It means you won't be surprised that they have no dental coverage half way through their appointment. The other important piece of information to obtain on the first call is their email (and I'll tell you shortly why this is important as well).
Tip #2
Ensure that their treatment plan prints with the correct amounts by utilizing your software's benefit section and insurance fee schedules and coverage tables. There are several reasons why this is important, but for the intention of accounts receivable, this will allow you to collect the right amount for services rendered. This may require training on the part of your consultant or software support, but it will allow you to be confident in your estimates when you give them to patients. When you are confident, patients will see that and they won't have a problem paying their portion.
Tip #3
If you wait once a month to send out patient bills, you are waiting too long. First, stop mailing all of them. Think about how often a patient checks their mailbox versus how often they look at their mobile phone or device. Email addresses last longer than mailing addresses these days so if you have the option to send it electronically, I highly recommend you use it as soon as possible. Haven't been collecting emails? When you update their insurance and medical history make sure to include a field for email. They may have to opt-in for this but you can include this in your office financial policy, or even ask them at checkout while you are collecting their portion.
Tip #4
Having patients put a deposit on their appointment is not as easy as it sounds, and I can completely understand the trepidation. If someone isn't ready to commit 100%, they may make an appointment with the intention of canceling down the road. When you present financial arrangements, have an option of a bigger discount if they pre-pay. For example, if you offer a 3% discount for patients that pay their portion with cash or check, offer 5-7% more if they pay in advance or at least 5 days before the appointment. Then you know they are committed and you don't have to worry about a forgotten checkbook or credit card.
Tip #5
Practice, practice, practice. Practice what to say with each other or even your family members. When you know the patient's co-payment and it comes time to collect, your plan of action is to:
Tell them what their portion is.
Ask if they would like to use cash, check or credit, then say nothing. The kicker here is to make eye contact and speak concisely. If your eyes start to dart around and you don't sound confident, they won't trust what you're saying.
Thank the patient for choosing your office. Many times we forget this one last detail!
Building trust about money is more than just these steps, it is all of this article's tips combined. It starts from the first phone call and ends when the insurance company sends a check. This is all about prevention too. These steps keep you from having to collect after the fact and in turn you don't have to send a bill or have a difficult financial conversation with a patient. Patients leave practices for a number of reasons, and one of the biggest is billing issues. Nothing will prompt them to write a bad review more quickly than billing issues. It's a pretty good reason to be on your toes when you are collecting money. Keep calm and collect those copayments!