5 Steps to Improve the Patient Experience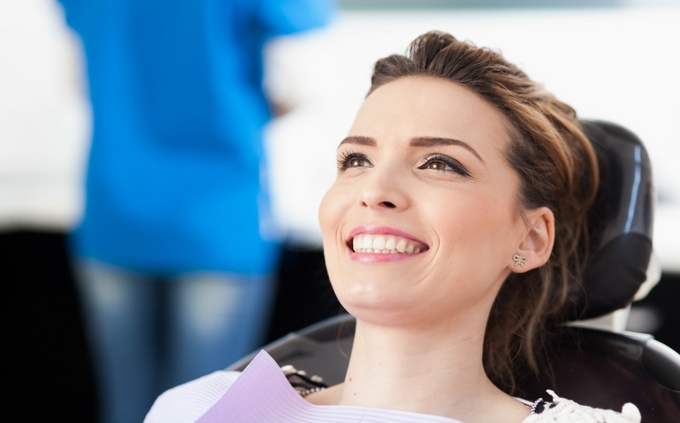 There are usually a few different types of patients in your office, but your favorite should be the compliant ones that return every 6 months. Unless you have a completely full schedule and you are unable to take on any new patients, you consistently want to have a steady flow of these new faces. The key is to look at what brings patients back.
There are a few reasons patients stay, but they might not be what you'd expect. You probably take their insurance so they keep coming back to save money, and it's easier to stay than to try and find another provider – or they really do enjoy getting their teeth cleaned and look forward to seeing you! If your office falls into the category of the latter, then you are on the right track, but it never hurts to take steps to keep the "romance" alive.
Form a committee
Take a few (2 or 3) of your most energetic, creative and tech-savvy team members and have them come up with ideas based on this article, or challenge them to come up with their own. I mention including a tech-savvy team member because you want to assign someone to your social media and make sure you efforts are shared with your current and potential patients.
Update décor
I'm not saying you should take out a loan and re-design the entire, but a fresh coat of paint, new furniture and new pictures can make it look like you spent a fortune and the entire team would benefit. After all, you look at it every single day! My favorite décor updates have involved themes or pictures of local attractions on your area. To make your reception area warm and friendly, have fresh coffee or other "extras" readily available. Most patients hate the way their mouths taste after a dental appointment so they will appreciate the gesture.
Music
Play the same radio station on every day? If you have an older office, there is a way to update your entertainment without breaking the bank. We are living in the days of wireless and Bluetooth speaker systems and satellite radio. Check with your local electronics store or IT company to see what your options are. You can then have a station request day or theme days and play a corresponding music station. Bottom line – have some fun with it!
Charity and sponsorships
Chances are you've already picked a charitable organization or you've sponsored a sports team or two. You can take these a few steps further by picking a new charity (extra points for choosing one that is local) every year and making sure to put your efforts and fundraising events on social media. If you chose to sponsor a local sports team, take the time to make an appearance every once in a while in addition to just having your information posted at the event. Sponsoring a golf tournament? If you are sponsoring a hole, the course may allow you to have a basket of goodies with your name on them.
Referral program update
For the specialists out there, I don't have to tell you why and how to thank your referring offices. For everyone else, it's time implement an internal referral program. Start with having the back of your business cards printed with a redeemable item for the referred patient. You can then have a drawing with the cards that have been returned, or choose someone that you know is a fan of your office and talks about you frequently. Disclaimer: check with state and federal laws or your malpractice insurance to make sure you are "gifting" or having contests legally.
You may ask what some of these have to do with the patient experience. What they do is add value to your mission and vision, which are crucial to measuring your success. It also demonstrates you are dedicated to the community in which you practice and patients won't think their money goes solely to your benefit. Keeping your look and offerings updated are ways to show you take pride in your office and want to offer the best experience for your patients. Please feel free to share any other ideas you have!