3 Ways To Improve Your Patients' Experience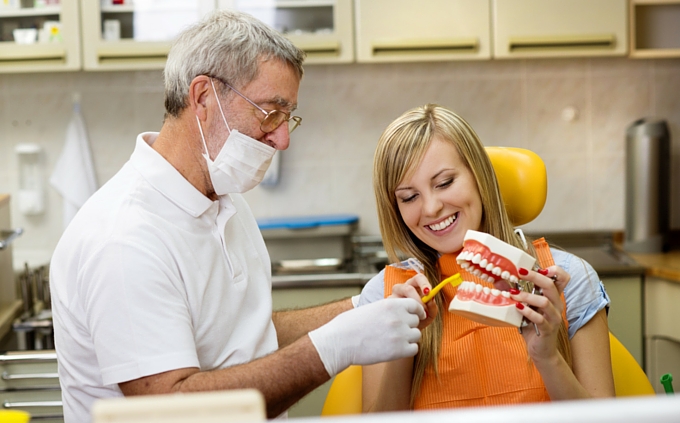 Scott McKain, a friend and colleague of mine, speaks & consults on creating distinctive customer service. Recently, I came across a quote from one of his blogs stating "You can't be distinctive until you get the details right" http://scottmckain.com WOW! Can I get an "Amen" from our patients?
Is it possible that our attention to detail can be so focused on providing clinical excellence that the details regarding our patients' experience may be out of alignment? What if your clinical excellence mirrored your patients' experience?
Let's start with you. Think of an outstanding customer service experience you've had recently. Repeat this exercise with a horrible customer experience. Write both down NOW! Experiences have the power to breathe life or death into our decisions and relationships. Repeat this exercise with your team and then discuss why those particular customer experiences left you feeling great or frustrated. This will guide you to understanding how details impact and improve your patients' overall experience!
Here are a few things you can do now to improve your patients' experience:
Ever notice how long a patient has been with your practice? Start celebrating your patients who have been with your dental practice a long time. Send them a card signed by you & your entire team. You can share a memory in card of how they made you feel special, why you appreciate them or recognize them on your fan page. Find out their hobbies. If they are involved in the community or charity, become a sponsor to them or for them.
Upgrade your patients. Who doesn't enjoy an upgrade? From being an interactive fan, improvement on oral health, zero missed appointments in ___ years, always on-time for appointments, to sending you a referral, writing a review, etc. Upgrade with a service, oral health product, refill on tooth whitening home care product. It works the other way also. For example, the times you had to reschedule them, or had been late for their appointment. The goal is to show that you value time, yours and theirs.
Finally, become solution-centered for your patients. What details may be missed that create a problem for your patients? Ask them. Make your questions simple for them and easy for you to implement. Could it be returning a call in a timely fashion? How is the length of time on hold when calling your practice? How is the level of comfort in treatment rooms? What is one thing they would like out of those questions?
Discover why your patients are loyal and show them that you appreciate them being a part of your practice and their trust in the care you deliver. Continue to be disciplined in your details to deliver clinical excellence and great customer service. Details can be simple and seem small to you, yet their impact will be significant to your patients!