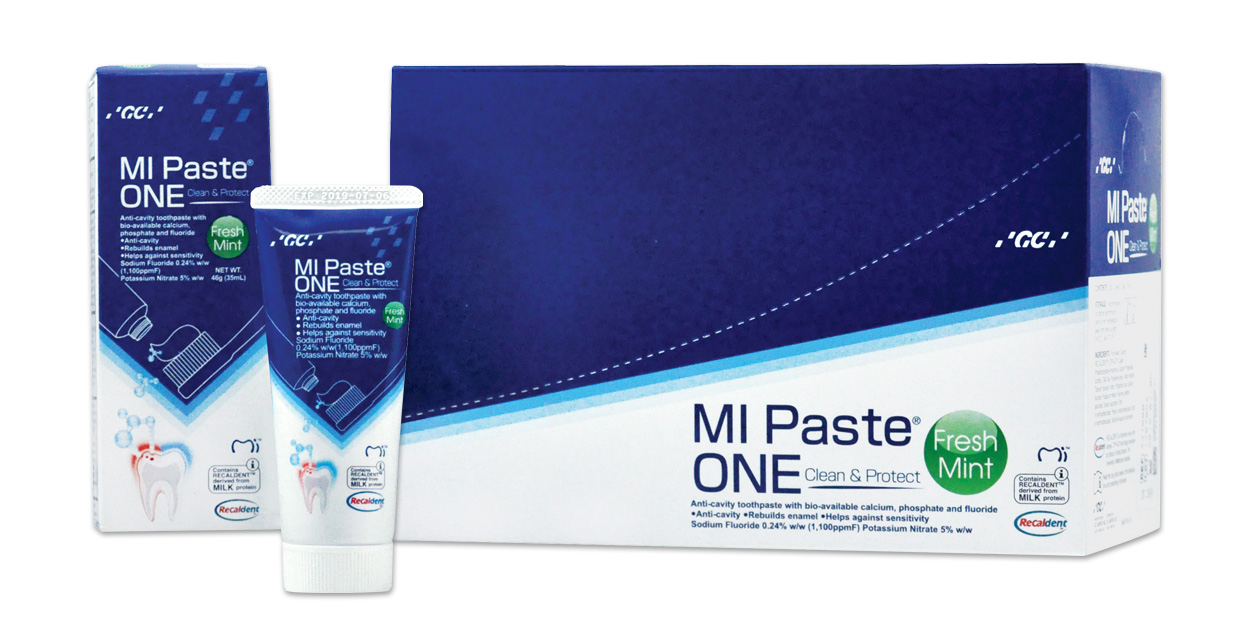 You may mix and match among MI Paste, MI Paste Plus and
MI Paste One to qualify for this free offer.
Product Details
The newest member of the MI Paste family is a two-in-one application (toothpaste and MI Paste Plus) containing Recaldent™ and fluoride. This product presents another way to treat sensitivity, remineralize tooth enamel and prevent white spot lesions. Fresh mint flavor.