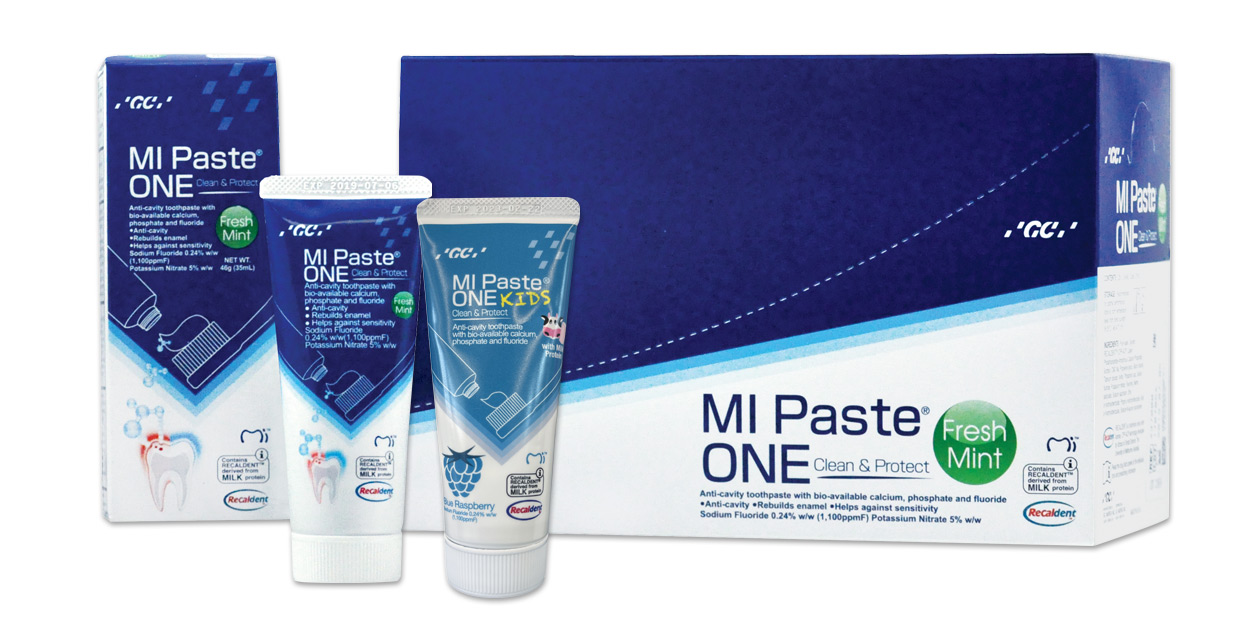 You may mix and match among MI Paste, MI Paste Plus and
MI Paste One to qualify for this free offer.
Product Details
Two-in-one application (toothpaste and MI Paste Plus) containing Recaldent™ and fluoride. This product presents another way to treat sensitivity, remineralize tooth enamel and prevent white spot lesions. Available in two formulations, one for adults and one for children.