GUM® Eez-Thru® Floss Threader
(Made in USA.)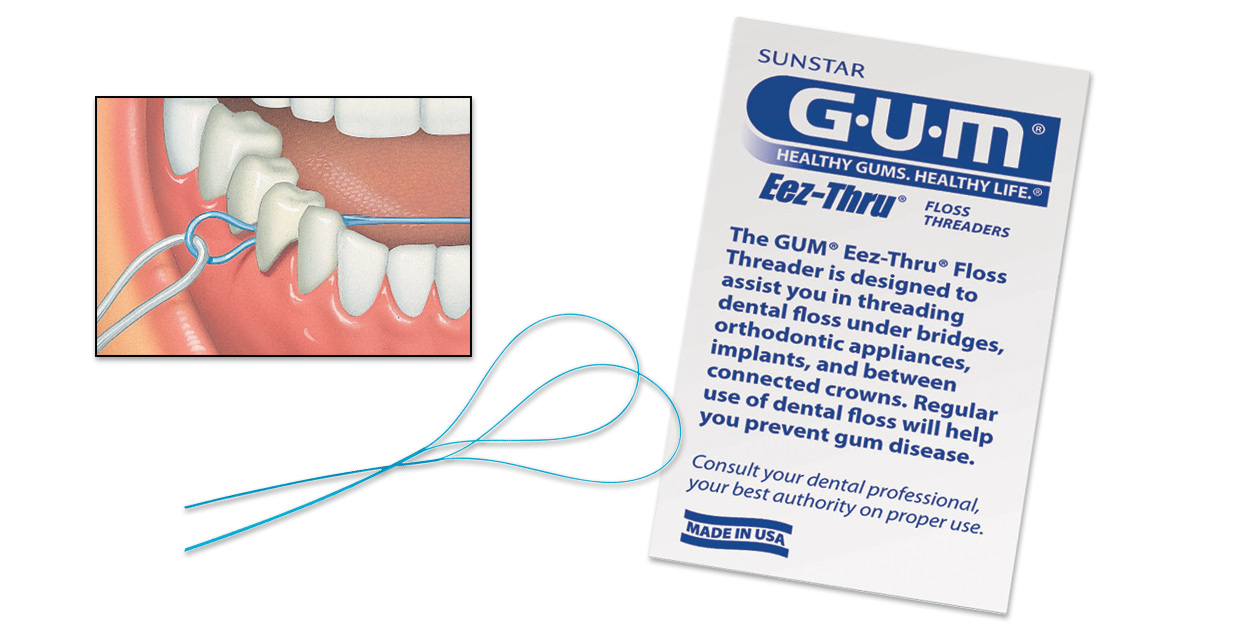 Offer includes all GUM flossing and interdental cleaning products, plus
Duropro and Prophyciency prophy angles, Clear Dip and Red-Cote. Free item
will be of equal or lesser value to lowest price purchase item.
Product Details
Flexible thin nylon loop helps patients thread floss through spaces where most other products cannot reach: under bridges, between connected crowns, and around orthodontic and implant appliances.