ParaPost® XP
(Made in USA.)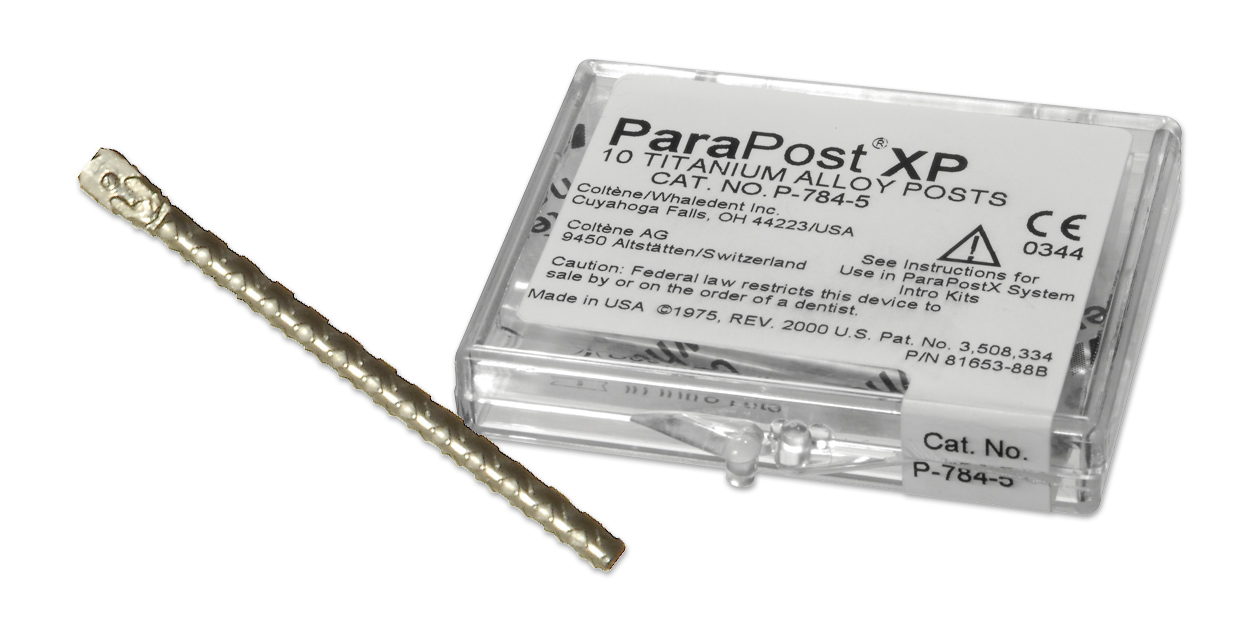 Product Details
Parallel-sided passive post with patented, raised diamond retention pattern, which provides improved resistance to rotation, improved resistance to oblique forces, and improved cement venting. Standard ParaPost head designed for amalgam cores and multi-rooted teeth.
Clinical Evaluations
ParaPost XH, XP and XT
earned 4.1 stars out of a possible 5.0.
Even though the original design is still being used, XH, with its more retentive diamond retention pattern and slotted head, provides additional benefits for an old favorite. If you prefer the diamond retention pattern, but don''t like the head, buy XP. And, if you like the diamond retention and the head, but you want added security with the active retention of a threaded post, try XT. With the threads only in the coronal half of the posthole, where the remaining thickness of the posthole walls should be thicker, there is less of the chance of splitting a root during the threading procedure.
Parallel-sided design may require excessive removal of tooth structure.
Classic post that has been around as long as most of us can remember offers more sizes and choices than any other brand.
©REALITY Publishing Company
3/4/12 website update
www.realityratings.com