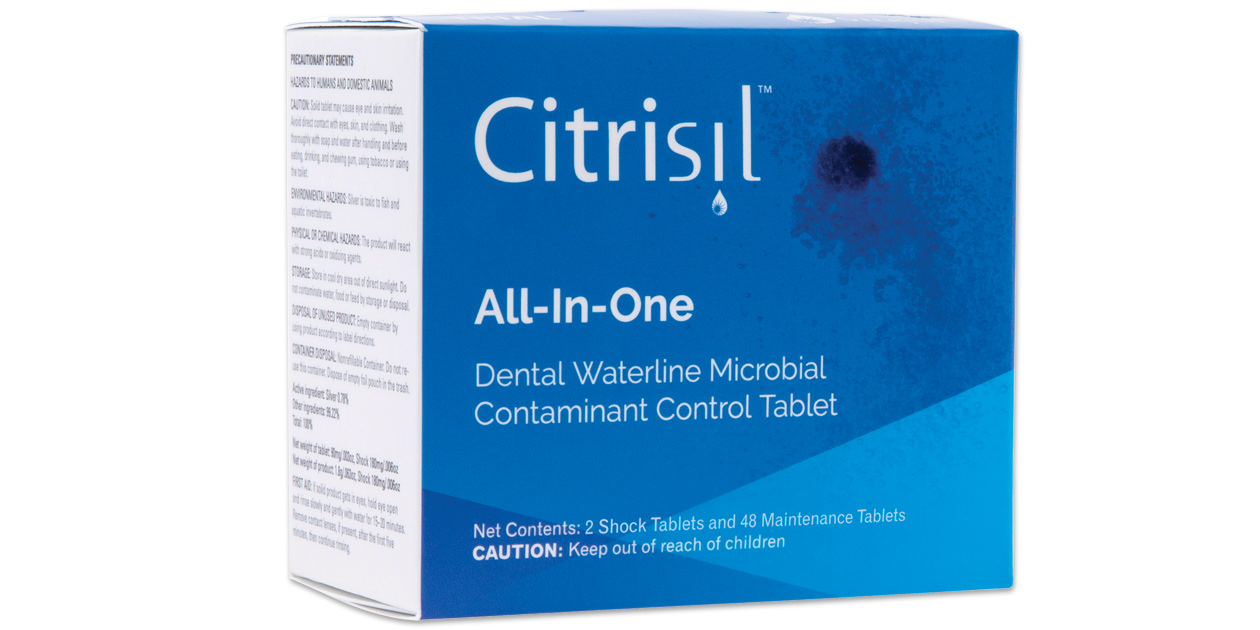 To qualify for this free offer, you must purchase 2 boxes of the same item
number.
Product Details
Simple and effective method to continuously disinfect and maintain dental waterlines. The tablet produces a safe, pH balanced treatment. Eliminates the need to empty bottles, or to purge and air dry lines at night. EPA registered to produce less than or equal to 10 CFU per ml HPC purity.


Use the Citrisil Shock tablet once per month and follow with one blue or one white tablet per refill of each self-contained water bottle; use of distilled water is recommended. Blue tablets provide a light blue tint for visual compliance.