BioSonic® UC300
(Made in USA.)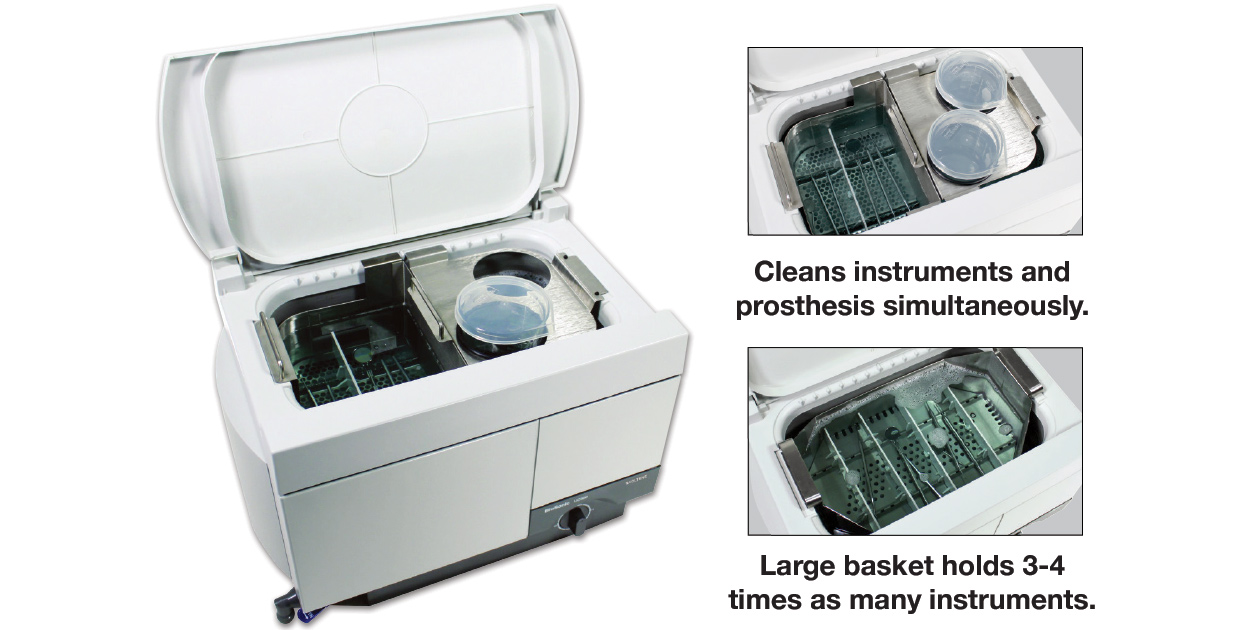 Product Details
Ultrasonic cleaning system with a large 3 gallon tank capacity. Included hinged cover limits airborne contaminants and reduces noise. Benchtop model.
Unmatched flexibility
Multiple basket and beaker arrangements.
Adjustable basket dividers for instrument sorting.
Accommodates most racks to fit popular cassette systems.
Unique hinge action cover
Allows cover to stay fully open.
Reduces noise levels for a quiet operation.
Traps aerosols within and directs condensation back to the tank.
2 year manufacturer''s warranty from date of purchase.
Tank capacity:
3.8 gallons (14.4 liters)
Use capacity:
3.0 gallons (11.4 liters)
Overall dimensions:
19" x 12" x 12.25"
(48.26cm x 30.48cm x 31.12cm)
Tank dimensions:
14" x 9" x 6.75"
(35.6cm x 22.86cm x 17.15cm)
Output:
300 watts
Operating frequency:
40 kHz