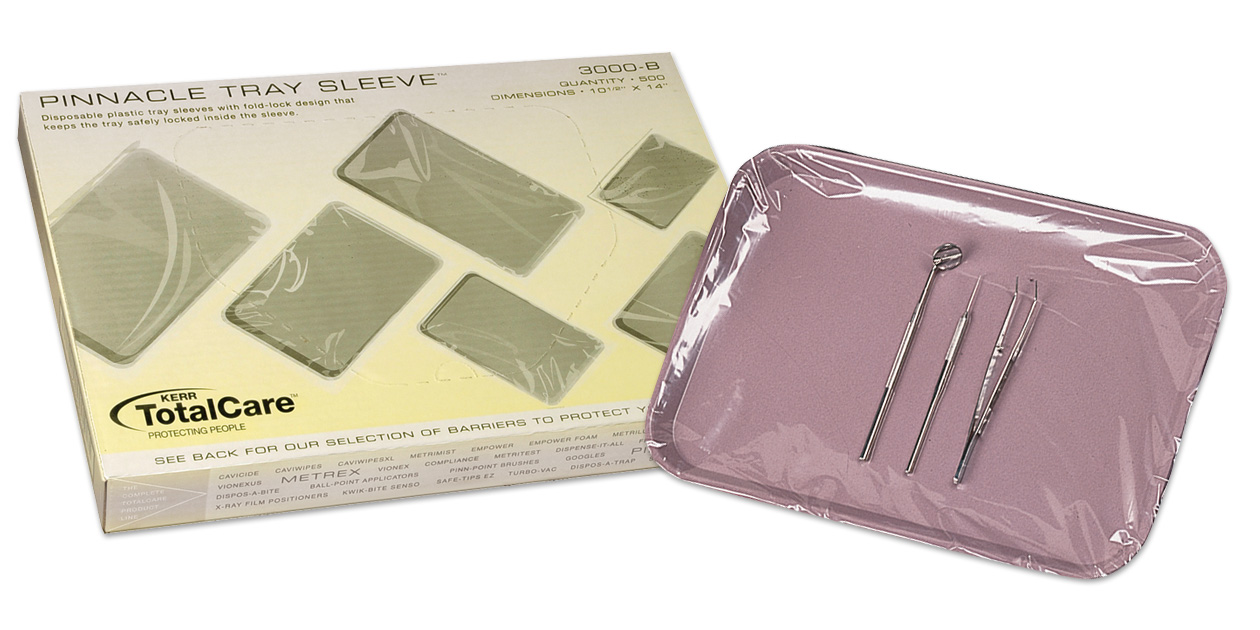 Pinnacle Sensor Cover, X-ray Sensor Sheath, X-ray Sleeve and Cover-All are
not included in this free offer. Free item will be of equal or lesser value
to lowest price purchase item.
Product Details
Replaces paper tray cover. May also be used as headrest cover. Fold-lock secures the tray inside the sleeve.