Unipack Sterilization Pouch
(Made in China.)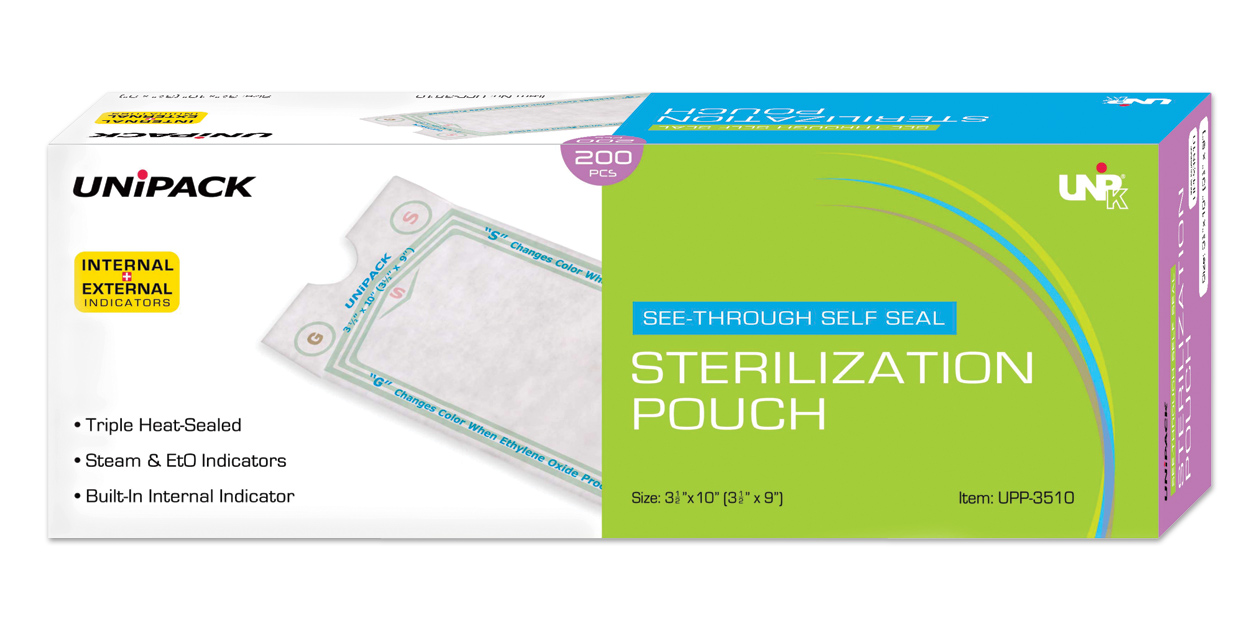 To qualify for this free offer, you must purchase
7 boxes of the same item number.
Product Details
Blue-tinted see-through, self-seal pouches printed with two external color-changing indicators – one for steam (autoclave) process and the other for ethylene oxide (EtO gas) process. Each pouch also includes a built-in internal indicator for steam process, as recommended by the CDC. Perforated easy-seal flap with ¾" wide adhesive strip. Strong triple seal eliminates shattering and tearing. Produced with lead-free inks.