Sure-Check®
(Made in USA.)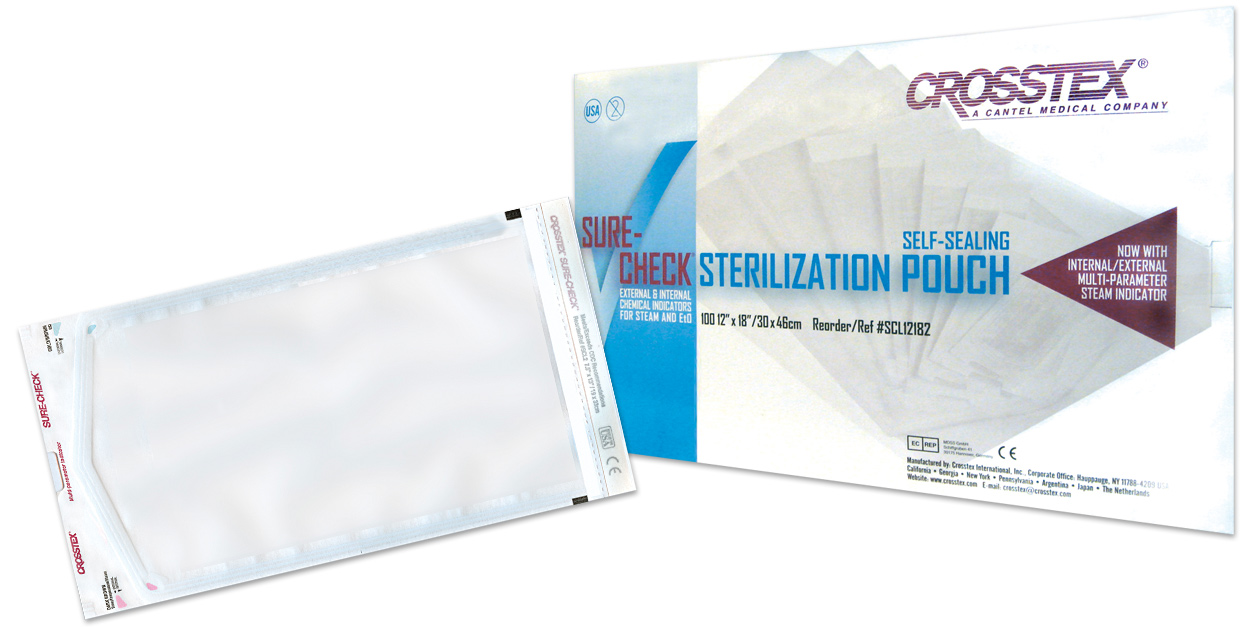 To qualify for this free offer, you must purchase 6 boxes of the same item
number.
Product Details
Premium autoclave pouches compatible with steam and EtO sterilization methods.
Triple-seal pouches measure and provide clear confirmation that the three internally required sterilization parameters have been met:
contact with saturated steam under pressure,
for the proper length of time,
at the right temperature.
Sure-Check pouches contain both an internal and external multi-parameter indicator, so you don't need to add a separate indicator to each pouch. When all parameters reach their specified end point, the indicators clearly change from light pink to dark brown. Produced with lead-free inks.
CDC guidelines specify: "Single-parameter internal indicators provide information on only one sterilization parameter and are available for steam, dry heat, and unsaturated chemical vapor. Multiparameter internal indicators measure 2–3 parameters and can provide a more reliable indication that sterilization conditions have been met. Multiparameter internal indicators are only available for steam sterilizers (i.e., autoclaves)."