Safco DoubleCheck™
(Made in USA.)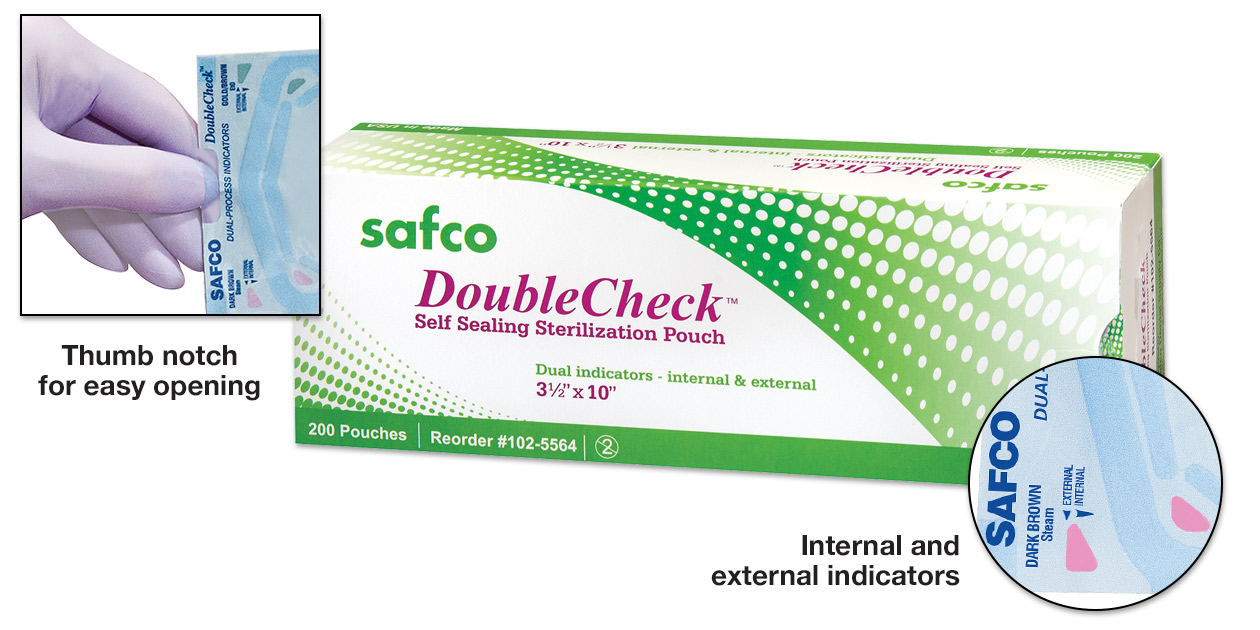 Product Details
Premium grade self-seal sterilization pouches.
Easy to read internal and external color-changing process indicators.
See-through blue tinted transparent film allows viewing of contents.
Thumb notch assures easy opening of pouch.
Complies with CDC recommendations.
Compatible with steam and EtO sterilization methods.
Produced with lead-free inks.
Compared to Safco TripleCheck pouches:
– Most (but not all) customers who have tried both brands tell us that the seals on DoubleCheck pouches are stronger.
– DoubleCheck pouch dimensions are a bit larger than those for comparable TripleCheck pouch sizes.
– The dual process indicators in DoubleCheck pouches confirm that two key sterilization parameters have been met:
Exposure to correct temperature.
Exposure to saturated steam.