IMS® Infinity Series® cassettes
(Made in USA.)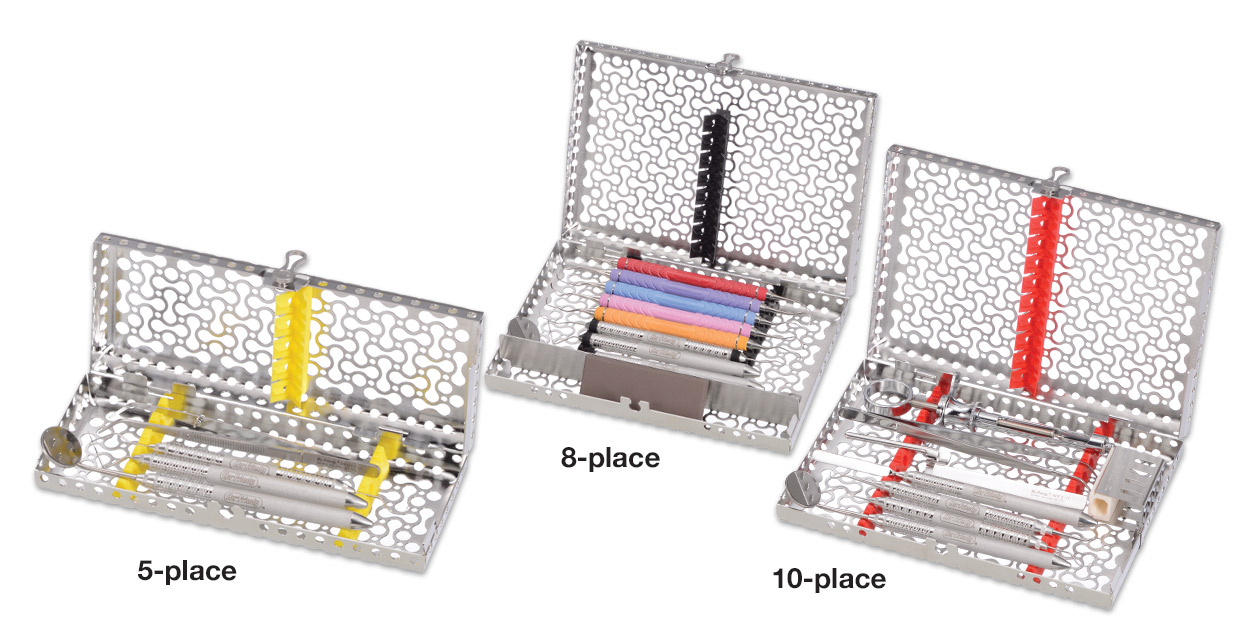 Product Details
A proven instrument management system that can improve safety, efficiency, productivity and organization in any practice, large or small.
Reduces risk of injury and exposure to blood borne pathogens by minimizing the handling of sharp instruments.
Reduced handling of instruments provides a safer protocol and minimizes liability.
Systematically organizes instruments according to procedure type, allowing for more focus on patients and less time spent looking for missing instruments.
Instruments are kept together throughout cleaning, rinsing and drying, reducing the potential for breakage or loss.
Compatible with current cleaning equipment, including automated washers.