E-Z Jett® cassette
(Made in USA.)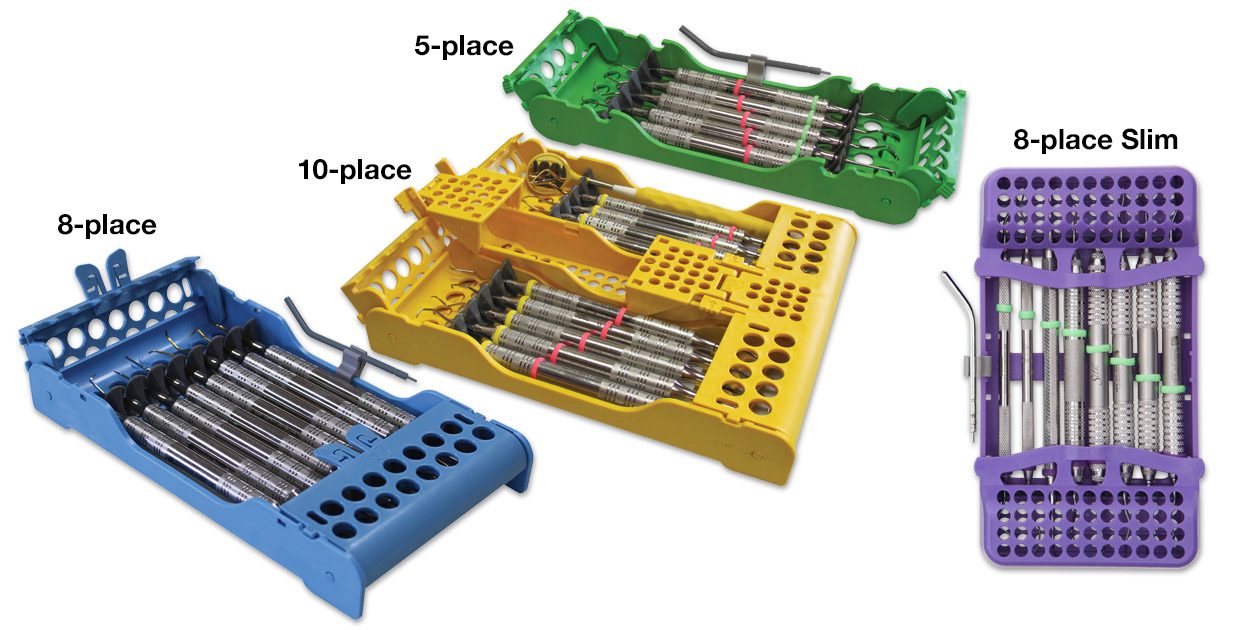 Product Details
Durable, autoclavable resin cassette designed for superior water flow and cleaning. Covers are attached to the cassette and open and fold back easily. All cassettes feature non-slip feet for stability, and the 5- and 8-place cassettes include a snap-on syringe tip holder.
Cassette dimensions
5-place: 8" x 3-1/8" x 1-3/16"
8-place: 7-15/16" x 4-7/16" x 1-1/8"
8-place slim: 7-1/8" x 3-7/8" x 5/8" (fits Statim)
10-place: 7-15/16" x 7" x 1-1/8"