Rapicide® OPA/28
(Made in USA.)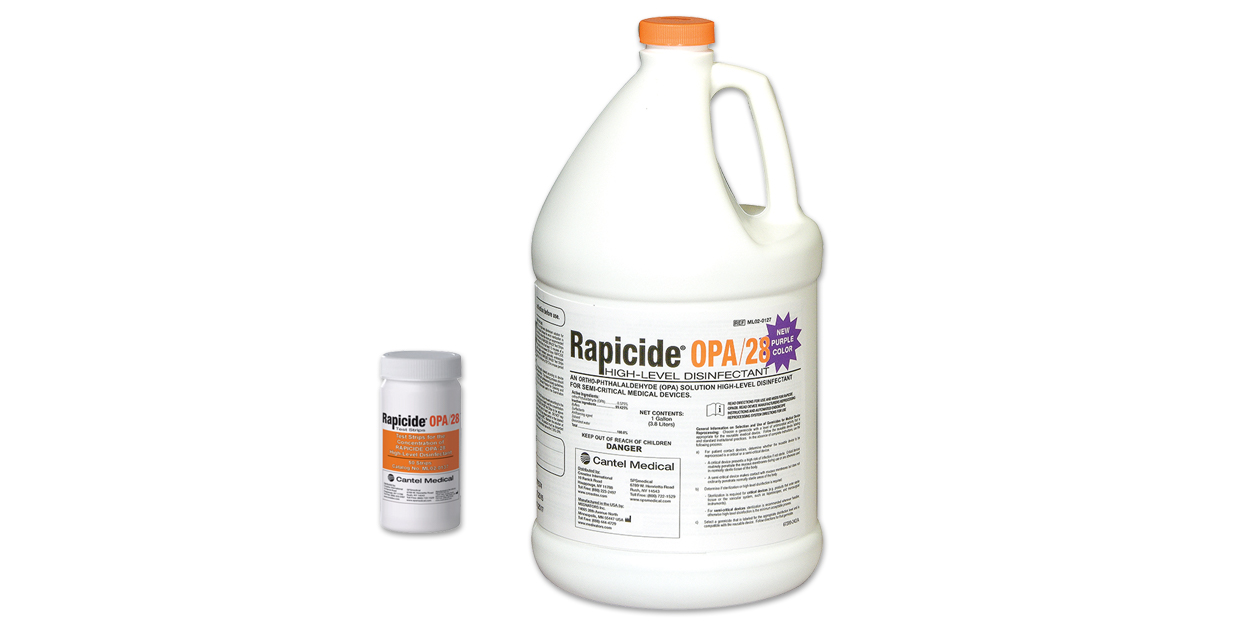 Product Details
New formulation has a purple tint and lower foaming properties.
10-minute high-level disinfection time that's faster than all other OPA high-level disinfectants in the healthcare market today. Glutaraldehyde-free, low level ortho-phthalaldehyde 0.57% formulation. Lasts 28 days, up to twice the reuse life of existing OPA's.
Chemistry: Non-glutaraldehyde
Ready-to-use? Yes
Disinfection time: 10 minutes
Disinfection temp: 20° C
Sterilization time: N/A
Sterilization temp: N/A
Scent: Mild but distinctive odor
Re-use period: Up to 28 days
Corrosion inhibitor: Yes
According to the package label, test strips should be used before each use to ensure that the concentration of OPA in the solution is verified to be above the minimum recommended concentration of 0.35%.