Isolyser® SMS® Mail-Back Sharps Disposal
(Made in USA.)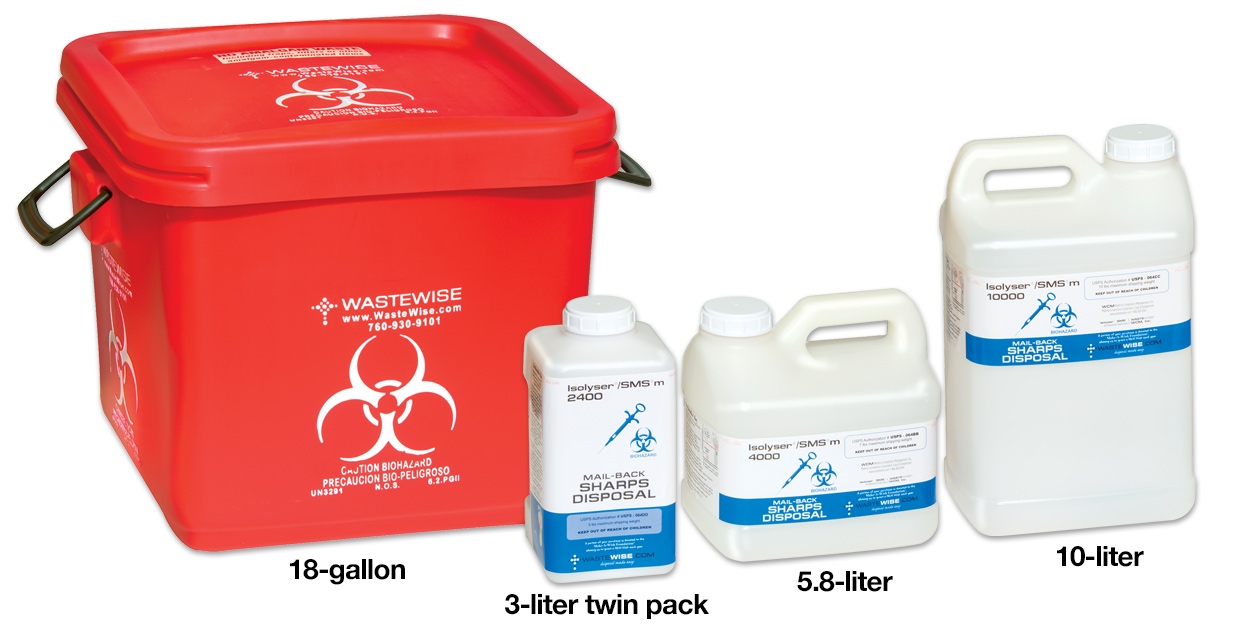 Product Details
Mail-back system includes everything needed to safely and legally ship sharps medical waste via US Mail. Safety lid included for added protection. Catalyst not required.


Includes sharps container, USPS-approved mailing box, postage-paid return label and tracking document.


Available for sale to all 50 states. Mail-back disposal must be used in the following states where in-office disposal is not supported by regulation: CT, DE, FL, MD, ME, NJ, NM, NY, OR, RI, VA, VT.