Hydrim® cleaning solutions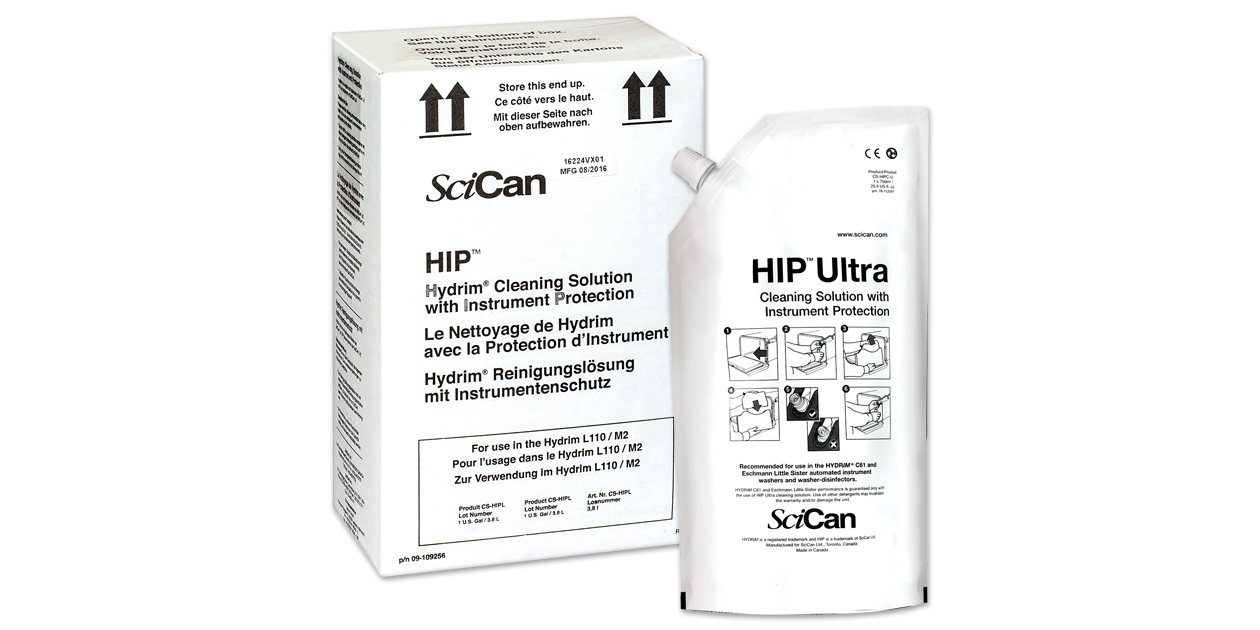 Product Details
Cleaning solutions specially formulated to work with SciCan series L and series C instrument washers.
This washer detergent is automatically added at various stages in the cleaning cycle to optimize the cleaning and protection of instruments. Compatible with a wide range of stainless and carbon steel instruments. Unscented and biodegradable.
Hydrim HIP L is used in the Hydrim L110w-G4 instrument washer.
Hydrim HIP Ultra C is used in the Hydrim C61w-G4 instrument washer.