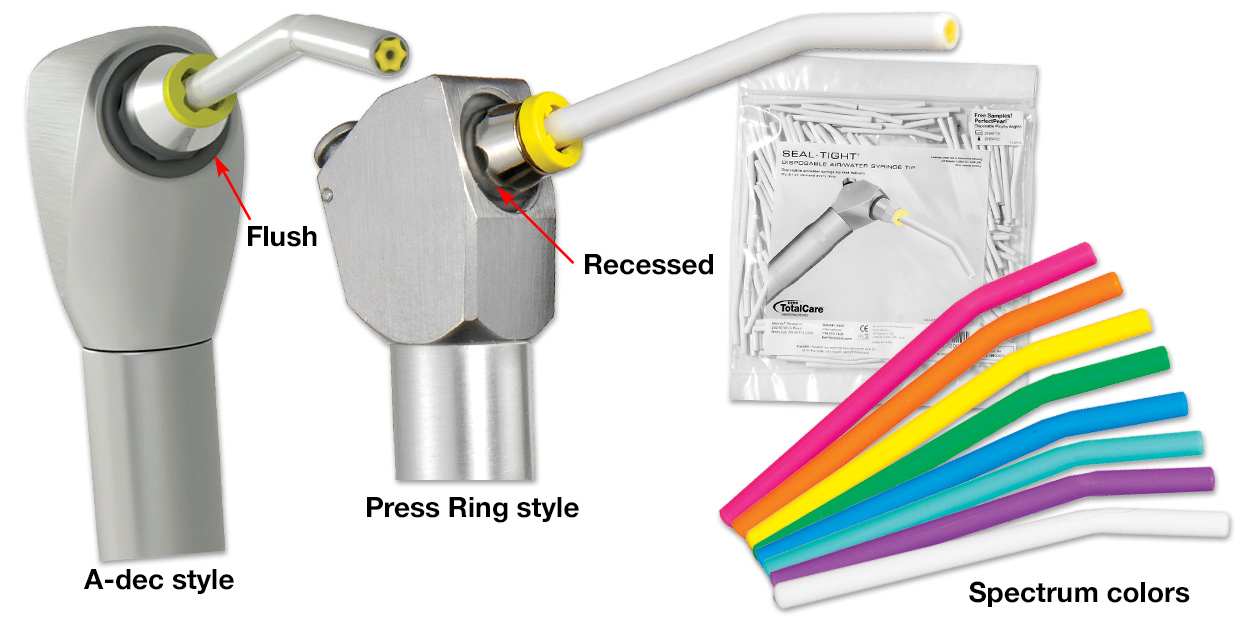 Free item will be of equal or lesser value to lowest price purchase item.
Product Details
Guaranteed to deliver dry air on demand!
Built-in o-ring in every tip.

No water ever leaks into the air chamber. You get a fresh, secure air/water seal every time you change the tip.

Easy to change; no thumbnut adjustments.

Just depress the yellow quick-release ring to remove one tip and to install a fresh one.

Bends to any angle up to 90°.

With no kinks, and no alteration to water flow.

Strong enough to provide cheek retraction.