DisCide® Ultra Towelettes
(Made in USA.)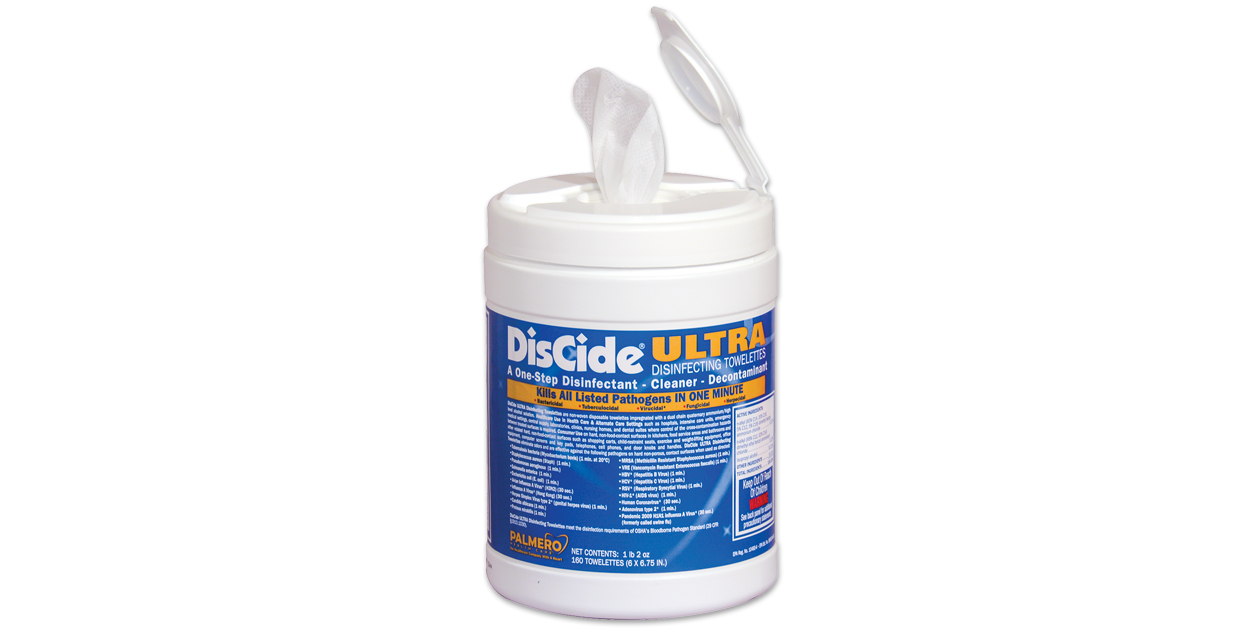 To qualify for this free offer, you must purchase 12 or 24 canisters of the
same item number.
Product Details
Ready-to-use disposable towelettes impregnated with a hospital-level disinfectant that kills TB, viruses (HBV, HCV, RSV, HIV-1), bacteria (MRSA, VRE, E. coli), and fungi (C. albicans) in one minute.
Environmentally safe quaternary ammonium/high level alcohol solution.
Specifically formulated to resist evaporation.
Non-corrosive, non-staining, and leaves no residue.
EPA and FDA registered.
Pleasant herbal scent.