Optim® 33TB
(Made in Canada.)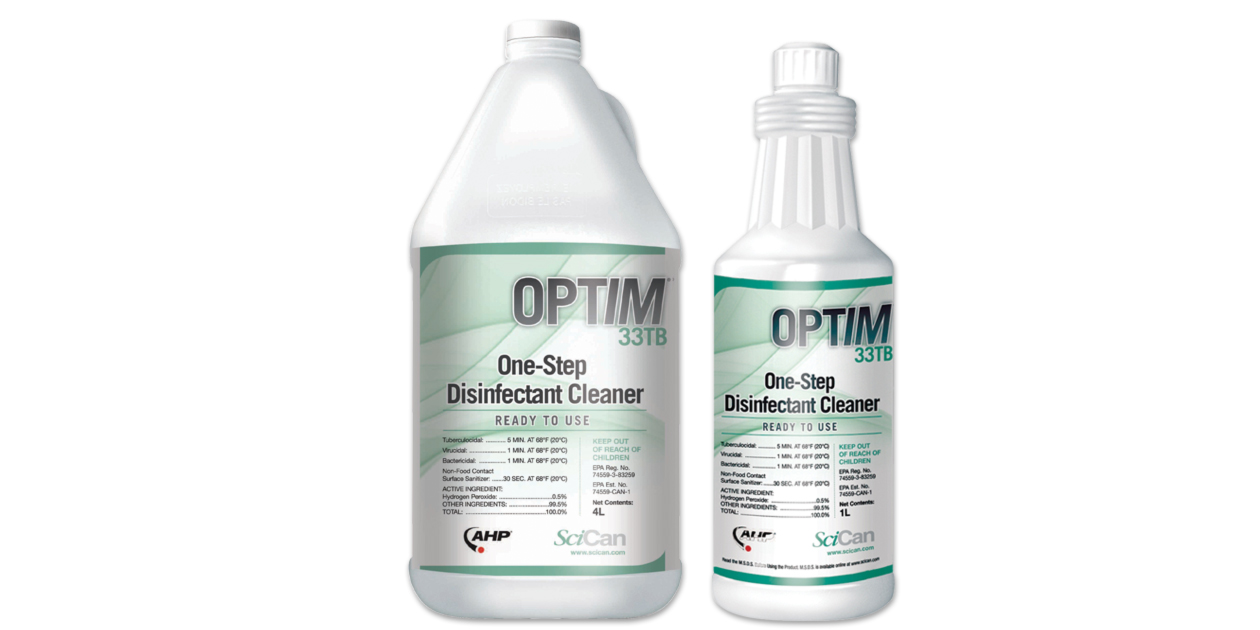 Product Details
A fast and convenient one-step disinfectant surface cleaner offering a 1-minute bactericidal and virucidal claim and a 5-minute TB claim. Does not leave behind active residue that may lead to the development of resistant strains of microorganisms.
Mild hydrogen peroxide formula.
No strong chemical odor.
Active ingredient breaks down into oxygen and water.
Non-flammable.
Lowest toxicity level on EPA toxicity category (EPA Cat. 4).