Pinnacle™ x-ray sensor sheath
(Made in China.)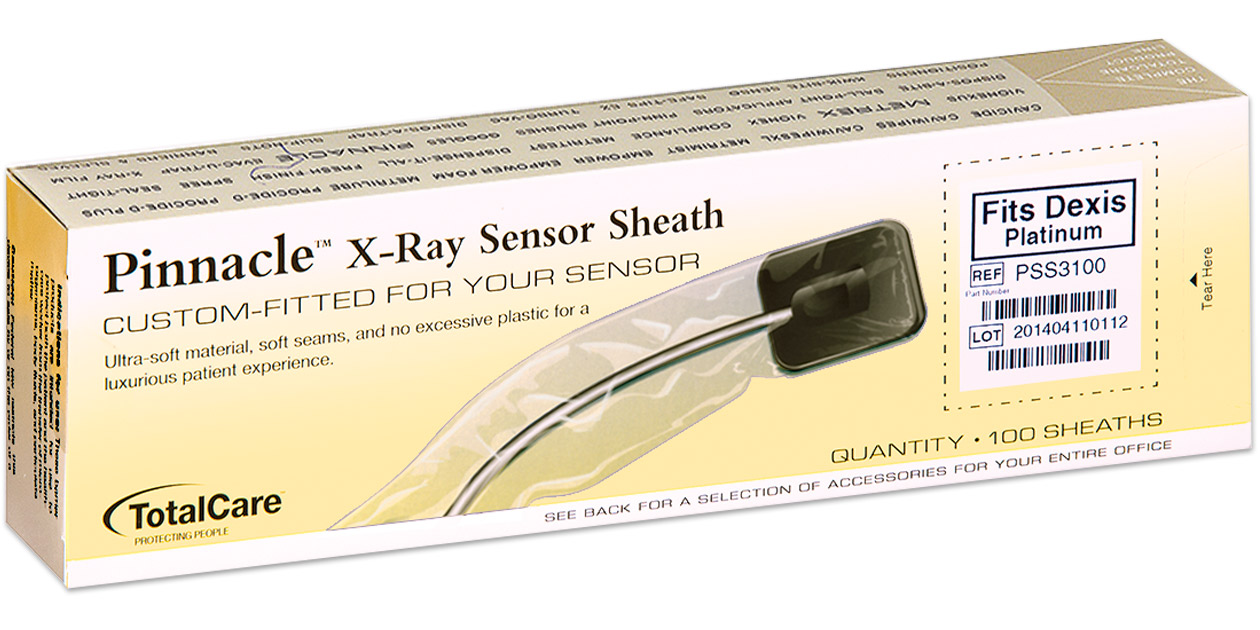 Chair sleeve #3800 is not included in this free offer.
Free item will be of equal or lesser value to lowest price purchase
item.
Product Details
Clear, ultra-soft plastic sheaths customized to accurately fit specific sensor brands. Removable paper backing for easy sensor insertion. Supremely comfortable for the patient with smooth seams and no excessive plastic.