TidiShield™ curing light sleeves
(Made in USA.)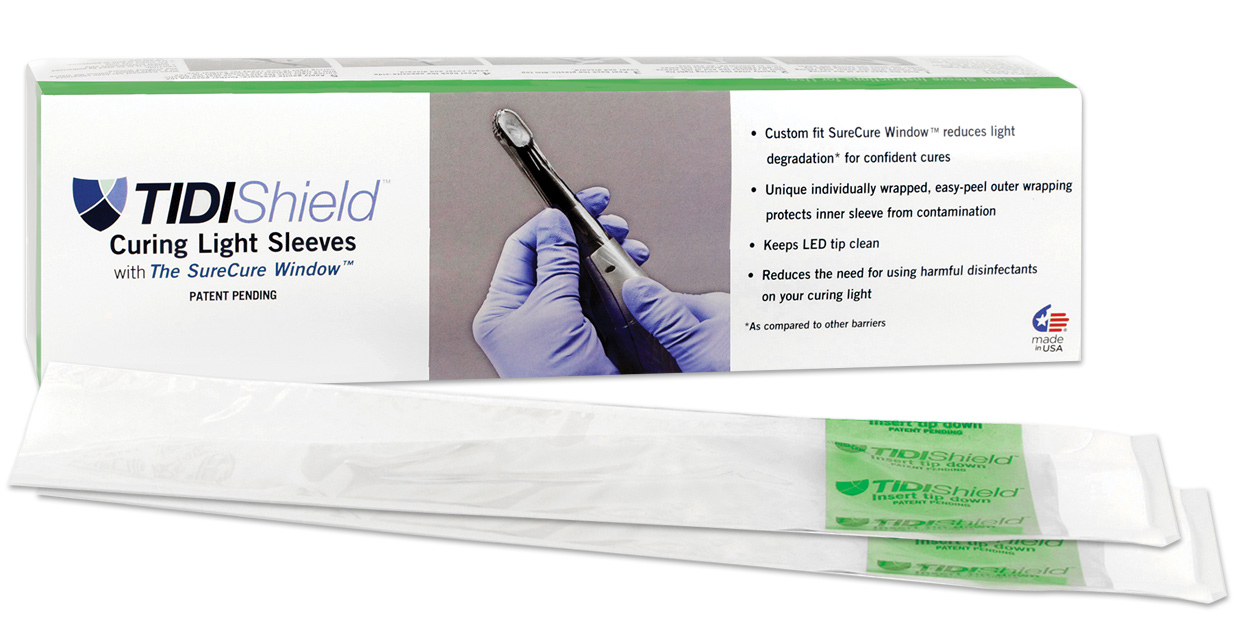 To qualify for this free offer, you must purchase 4 boxes of the same item
number.
Product Details
Custom-fit SureCure Window™ optimizes light output for confident cures.
Unique individually wrapped, easy-peel outer wrapping protects inner sleeve from contamination.
Prevents composite build-up on curing light tip.
Reduces the need for using harmful disinfectants on your curing light.
Prevents contamination/bacteria build-up on curing light surfaces.
Latex free.