Pinnacle Complete Curing Light Sleeve for Demi
(Made in China.)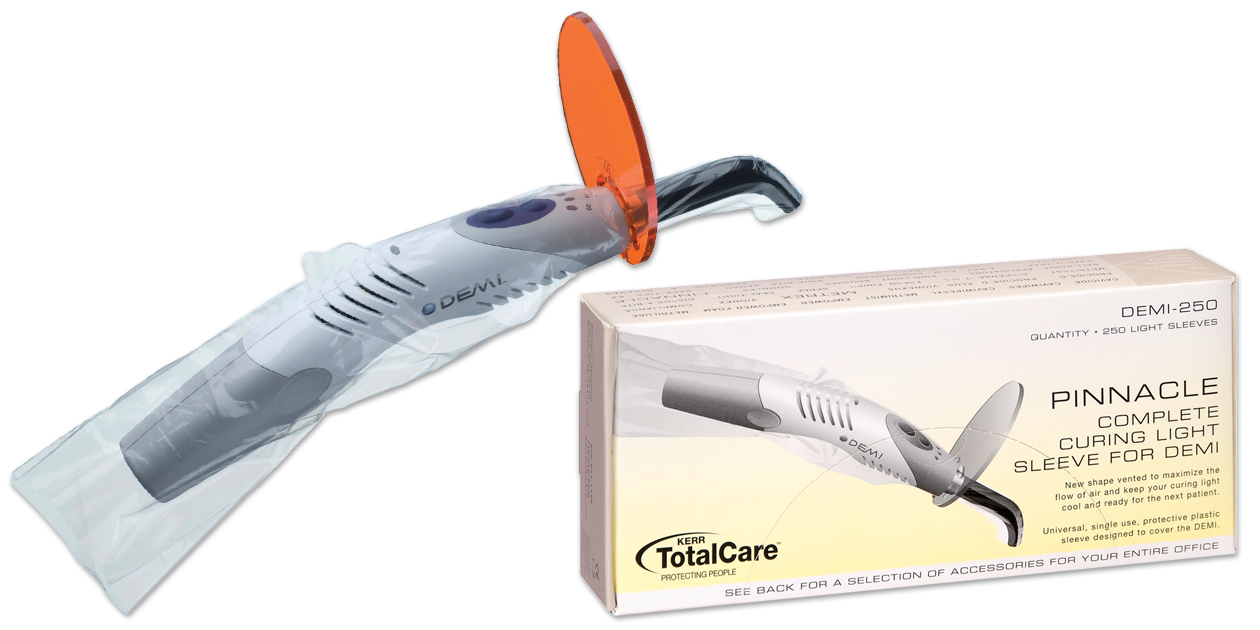 Chair sleeve #3800 is not included in this free offer.
Free item will be of equal or lesser value to lowest price purchase
item.
Product Details
Sleeve covers the entire curing light from handle to tip; ventilating slits on the side of the sleeve prevent overheating. Fits both original Demi and new Demi Plus.