Red biohazard stick-on bags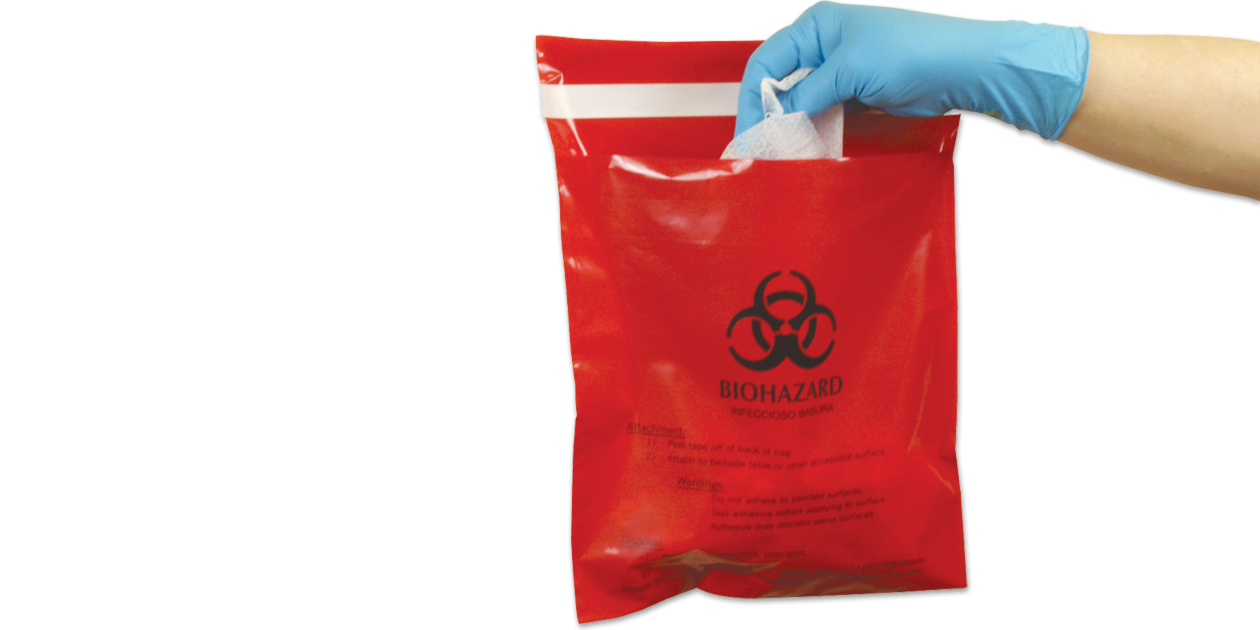 Product Details
Stick-on feature lets you easily place your biohazard waste bag whereever you need it.
Convenient adhesive strip adheres to most clean, dry surfaces without damaging them.
Easy clean up - a second adhesive strip seals the bag when it's full.
Universal biohazard symbol and bilingual biohazard text printed on bag.
2 mil thickness for extra protection.