Unipack Easy-Peel barrier film
(Made in China.)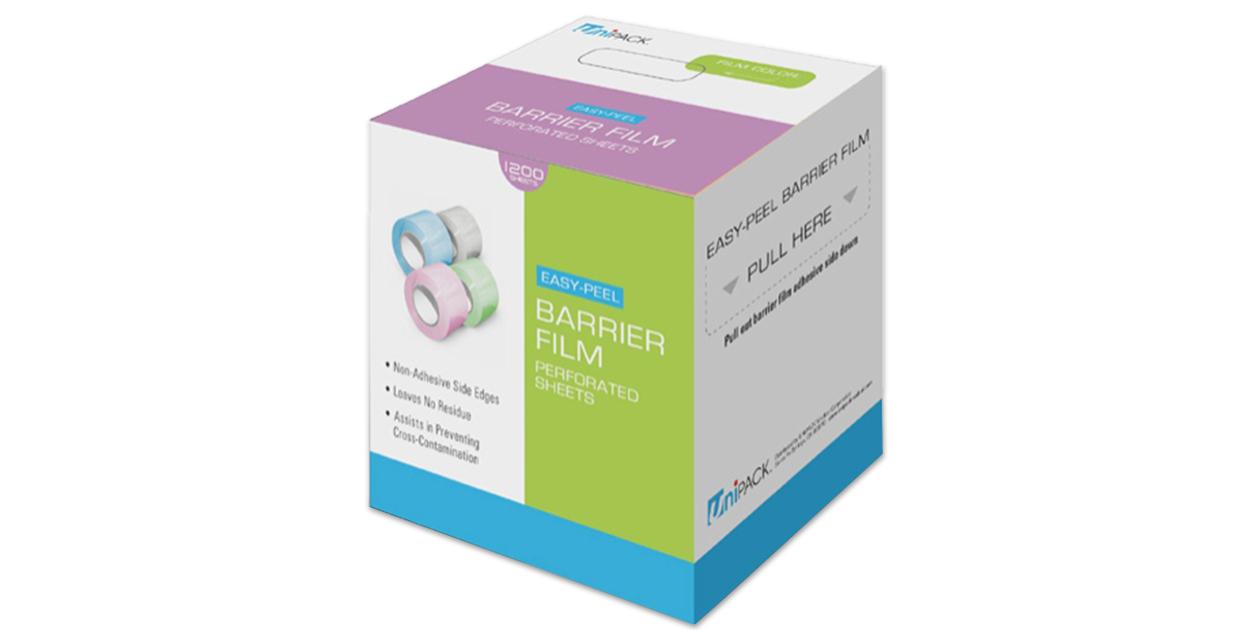 You may mix and match any 3 pkg Unipack syringe sleeves,
barrier film, and/or tray sleeves to qualify for this free offer.
Product Details
Perforated sheets with specially formulated adhesive that leaves no residue behind. Non-adhesive side edges for easy placement and removal. Roll of 4" x 6" perforated sheets packaged in convenient dispenser box.